Our Current Fortnightly Menu Plan
This website may earn commissions from purchases made through links in this post.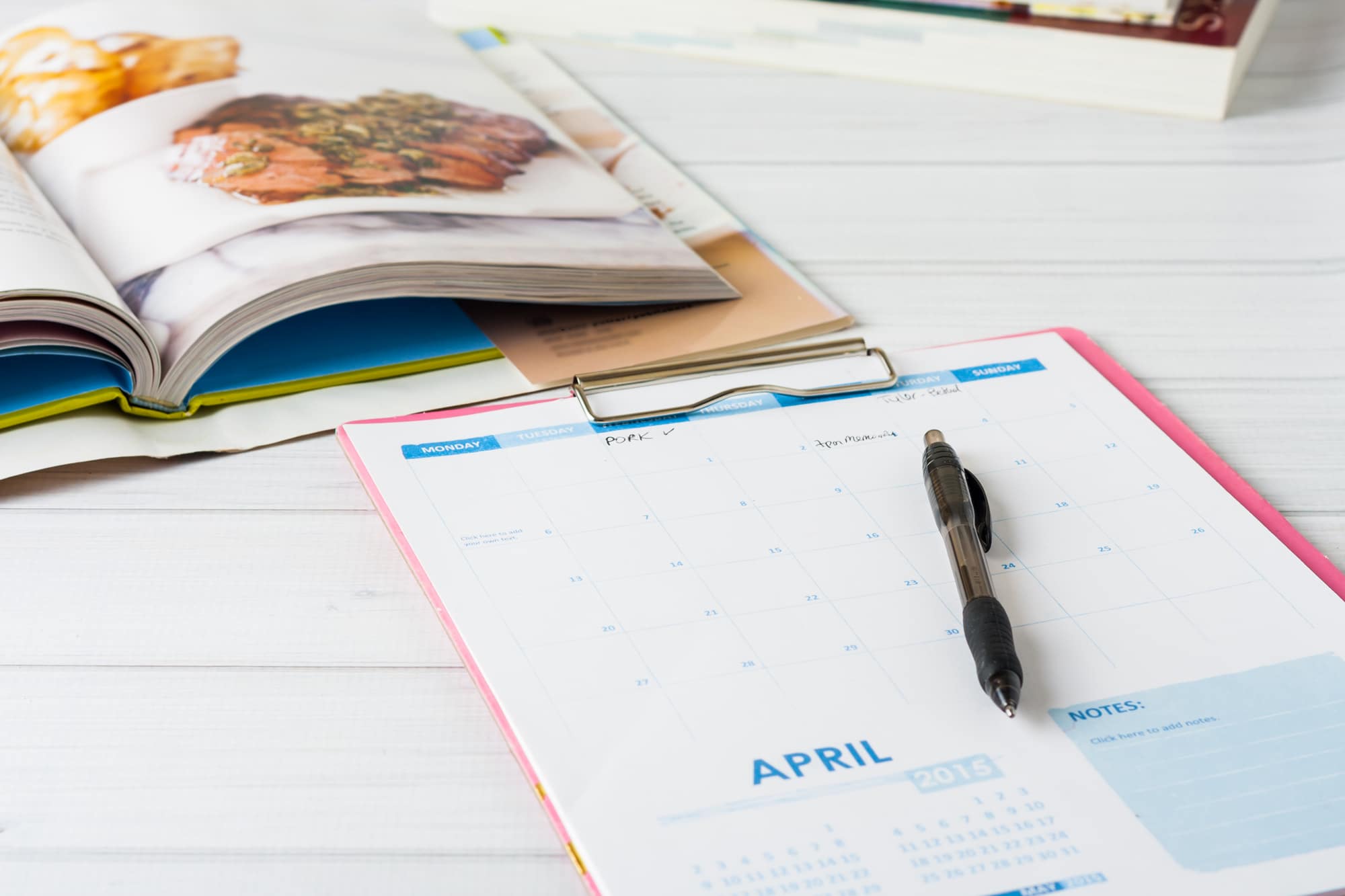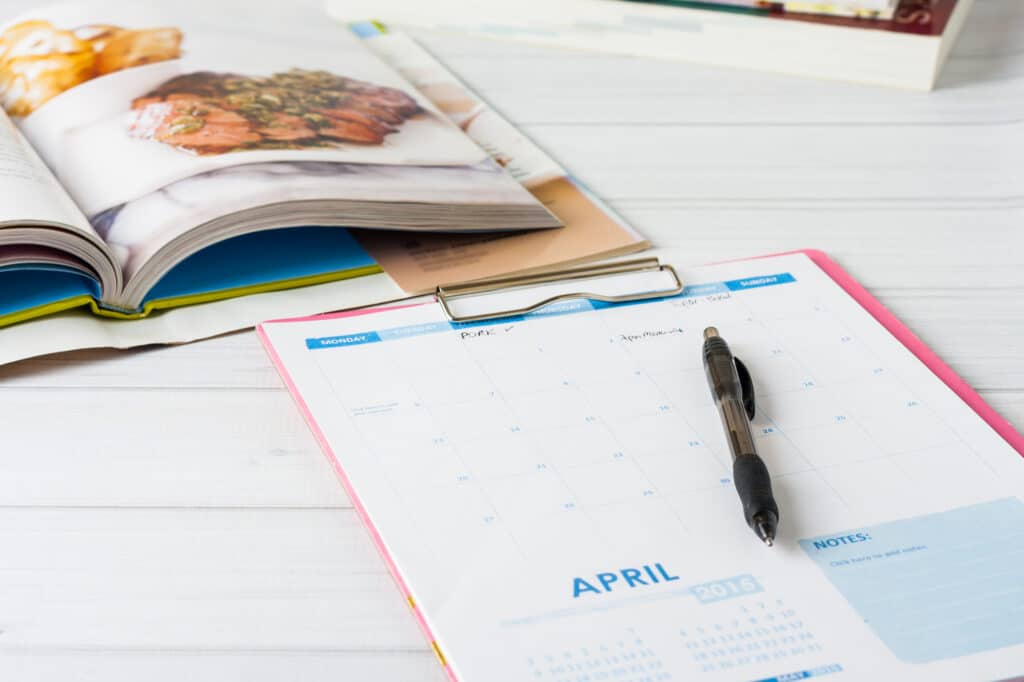 Last week I wrote about how much we spend on groceries. To recap, we spend $85 a week for the two of us on all food groceries as well as toiletries, cleaning, laundry, cat food and litter and any alcohol (not that it's much – none for me for the last 6 months)!
This week, I thought I would share with you our current menu plan for the fortnight that shows what we eat for the amount we spend.
This menu plan is by no means comprehensive of our cooking repertoire. What we eat changes with the seasons. For example, dishes like curried lentils feature more in winter.
There are a few extra meat dishes at the moment. Being preggers, I'm trying to up my iron intake. I've gone from all good to aneamic in 10 weeks, so more meat for me.
Where I write mixed vegetables, it usually includes either potato, sweet potato or pumpkin (or a combo) in whatever form, and steamed greens.
This week we have fresh zucchini, broccoli, snow peas, carrot, pumpkin, capsicum, lettuce, avocado, tomato, and mushrooms in the fridge, spinach in the garden, potatoes, onion and garlic in the pantry, as well as frozen peas, beans, corn and broad beans in the freezer. We also bought bananas, nectarines, apples, passionfruit, a mango, blueberries and strawberries.
Fri: Steak with date and chilli chutney and mixed vegetables
Sat: Spanish Omelette with Turkish bread
Sun: Roast Chicken with roast vegetables and steamed greens (as there is just the two of us, I roast chicken drumsticks. Either I make gravy or marinate the chicken in a little lemon juice, olive oil and thyme)
Mon: Ratatouille and polenta
Tues: Lamb chops with mint sauce and fresh mixed vegetables
Wed: Homemade tuna rissoles with aioli and mixed vegetables
Thurs: Chicken marinated in lemon juice and hoi sin sauce with rice and vegetables
Fri: Homemade spaghetti bolognaise (occasionally I will 'hide' some extra vegies in the sauce or add kidney beans, otherwise it's just onion, garlic, herbs, tinned tomatoes and tomato paste)
Sat: vegetable frittata
Sun: Chicken schnitzel and mixed vegetables
Mon: Beef stir fry with brown rice
Wed: Homemade tuna mornay
Thurs: Steak and mixed vegetables.
The menu plan is never set in stone so I'll swap things around depending on our schedule, energy level or what I feel like cooking. Occasionally we'll throw in the towel and have takeaway.
As far as other meals go, for breakfast, I usually eat an egg on toast every morning, although I vary this with oats in various forms and wholemeal pancakes and fruit.
Lunches for me is usually leftovers, a ham and salad sandwich, cheese avocado and tomato on toast, mushrooms on toast or whatever I feel like whipping up followed by a piece of fruit. DH takes sandwiches to work.
I drink tea and water, DH drinks cordial and water. If I've got energy I'll do some baking about once a week or once a fortnight. Some dinners are followed by a little ice cream for dessert.
I actually think we eat pretty well although there is always room for improvement. I could cut our grocery spending further, but I think that would compromise our health and the quality of our food. At the moment cutting back isn't necessary. There are things that I want to do in the future, like make our own bread more often and grow more vegetables, and this will reduce our expenditure without compromising quality.
What's on your menu plan?
JOIN THE NEWSLETTER