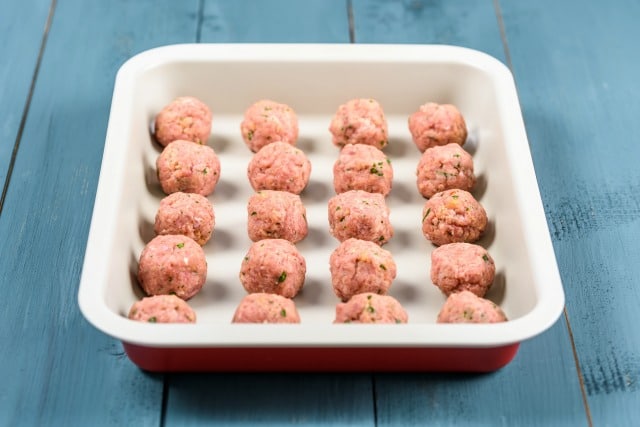 On cloudy days, there's a strong chance of meatballs.
Days when facing the kitchen is just too hard.
Days when I would rather get takeaway and eat ice cream in front of Netflix.
And then feel terrible for wasting money and eating rubbish.
Cloudy days.
Meatball days.
They say one of the best ways to deal with the cloudy days is acceptance.
It's not about giving into the stormy weather. And it's not about giving yourself grief for not being able to overcome it.
Accepting the cloudy days is knowing they will come and making meatballs in advance.
It's being able to toss something cheap, healthy and homemade (with extra hidden veggies, no less) from the freezer to the oven and smirk at the clouds and say 'I knew you were coming and I'm prepared.'
Who would have thought the humble meatball could be empowering? That it can help part the clouds for sunnier days to come.
Hidden Veggie Meatballs
Ingredients
400g mince of choice
1 carrot, grated
1 zucchini, grated. Squeeze out excess moisture
1/2 clove of garlic or to taste, crushed (optional)
pinch of dried herbs of choice (optional)
1 egg, beaten
squirt or so of tomato sauce (ketchup) or tomato relish
breadcrumbs (optional, add if the mix is a little too runny)
Method
Preheat oven to 200°C. Lightly grease a baking tray.
Combine all ingredients squooshing well. Roll teaspoon/tablespoon amounts into balls and place on the tray.
Bake for 20 minutes or until completely cooked through.
To freeze: Place uncooked meatballs on a tray and freeze for a couple of hours until frozen through. Transfer to a labelled bag or container. To cook, transfer straight to a tray and cook frozen until cooked through.
Melissa Goodwin is a writer and the creator of Frugal and Thriving who has a passion for living frugally and encouraging people to thrive on any budget. The blog is nine years old and is almost like her eldest baby. Prior to being a blogger and mum (but not a mummy blogger), she worked as an accountant doing other people's budgets, books and tax.