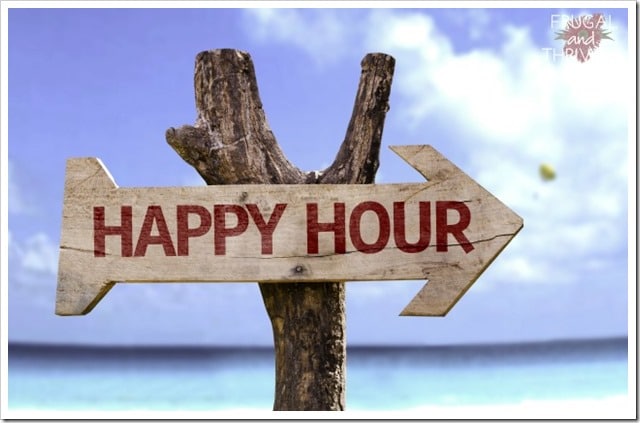 It's easy to do at this time of the year.
With Christmas and school holidays and end of year sales and maybe a vacation thrown in, its easy to overspend and then get sucker punched when the email pings and the credit card statement arrives.
It all adds up.
We've stepped outside our usual routine over the last few weeks.
And it's resulted in a budget blowout.
But that's ok. It's good to let your hair down once in a while and forget about counting every cent.
And just like an ice cream sundae doesn't have to signal the end of your diet, it's possible to get back on track after blowing the budget.
how to recover from a budget blowout
1. FACE THE DAMAGE ASAP

What does a budget blow out mean for you?
Does it mean depleted savings or credit card debt?
Either way, the recovery process is the same.
It's all too tempting to avoid looking at credit card debt when you know you've overspent.
It's easier to ignore it and put off the pain.
I'll, er, think about that tomorrow. Or, um, maybe next week.
The sooner you get a handle on the damage, the sooner you'll recover. So after a budget blow out, don't ignore the numbers, face them head on so you can make a plan for recovery.
Open the mail, download the statement and look at how much you need to pay back.
2. MAKE A PLAN
Now you know what the damage is, it's time to make a plan to fix it.
That might mean using a debt recovery plan to pay off your credit card, or a plan to re-build your savings again.
How much extra can you put aside each payday to pay off your splurges?
The more you can funnel into your debt repayments, the quicker you'll recover from your blowout and the sooner you can start saving again.
How long will it take to get back on track?
Divide your outstanding credit card debt by the dollar amount you've decided you can pay each payday. You've now given yourself a target date.
What else can you do to fast-track your recovery?
See below for some ideas.
Making an action plan will guarantee your success.
3. CUT BACK SHORT TERM
We've all got areas where we can cut back. Now's the time to do it, just until your budget is back on track.
Maybe that means no coffees out for a while. Or no takeaway. Or cheaper groceries for a while. Or no Netflix for a few months.
Or if your splurge was a big one, a no-spend month will help you find a lot of spare cash in a short amount of time.
This isn't a cutback that lasts forever. Just a short-term fix to cover the budget blowout.
4. MAKE SOME EXTRA CASH
Speed up your recovery by making some extra cash.
If your work offers overtime, that's an obvious way to earn some extra money. A few extra hours might be all you need to be back in the black.
Otherwise, the easiest and quickest way to earn extra cash is to declutter your house and sell some stuff.
Don't forget to put the extra money you make towards paying off your credit card or rebuilding your savings.
5. CREATE A LONG-TERM PLAN
Splurges, spontaneity and fun should be part of your financial plan. Ideally, you want to minimise budget blowouts in the future.
We have a 'fun money allowance' for regular small splurges, but I also have a 'fun days out / school holidays' fund as part of our savings plan, which I put a few dollars towards each payday.
It's enjoyable spending money if it's money you've specifically allocated for fun stuff. Having a fun money fund allows you to let go and not worry about whether you should be saving this money for something else.
We all have budget blowouts every now and then. The important thing is to pay off the credit card as quickly as possible, or rebuild your savings and get back on track once again.