What's in Season – Australian Seasonal Produce Guide for Autumn
This website may earn commissions from purchases made through links in this post.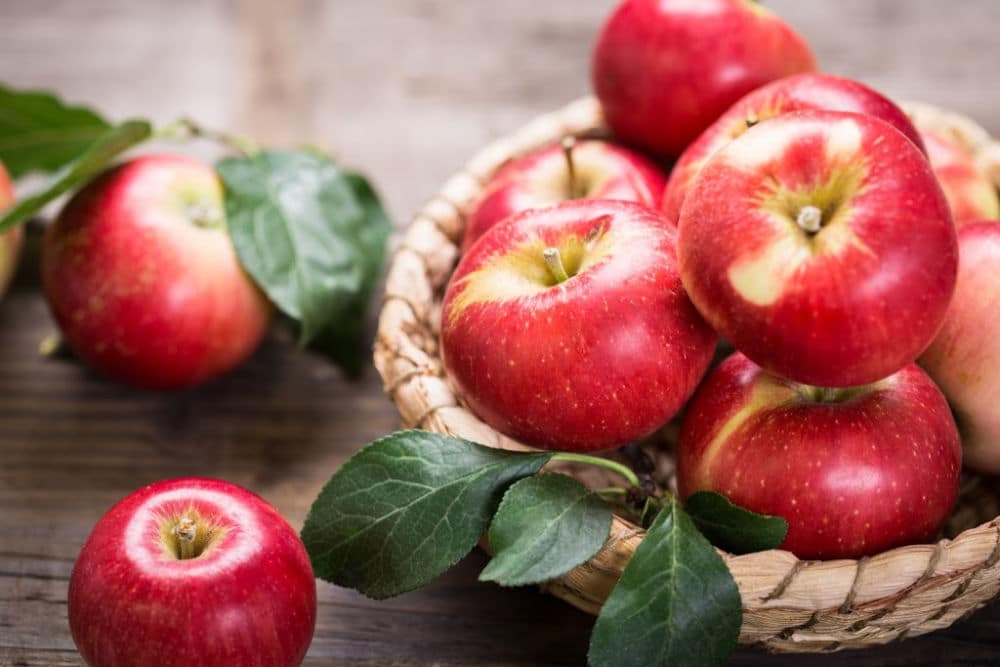 Autumn is a time of abundance when it comes to fresh produce. I love the flavours of autumn: apples, lemons, pumpkins, pears, leeks…along with the colours and temperatures this is most definitely my favourite time of the year. I always try to plan our trips down south to coincide with Autumn so that I can make the most of my favourite season.
Because there is such an abundance, it's easy to cook with seasonal produce and create a wide variety of meals. Cooking in season means that you save money, can shop locally, the food is fresher and tastier and often healthier than cold-stored food. It's a win all around, in other words.
Today's post is a downloadable guide (pdf) to what's in season over Autumn. You can put it in your household binder, with your menu plan or stick it to your fridge to help you plan meals around what's in season.
Seasonal produce does vary from region to region, so use this as a rough guide only. For instance, the strawberry season is just ending in southern regions of Australia, so you may still be able to buy fresh, inexpensive strawberries. However in Queensland, the season ended a few months ago, so they are more expensive now (and shipped in from down south) than they were in October and November, when they were local.
Also, I've only included the more popular fruits and vegetables; speak with your local grower, market stall owner or greengrocer to find out what other produce is in season in your local area.
Click here to download the Australian fruit and vegetables seasonal list for Autumn (pdf).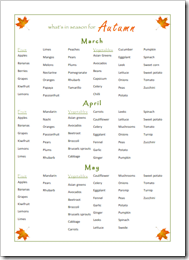 JOIN THE NEWSLETTER