Frugal and filling, this easy tuna casserole recipe is sure to become a family favourite. Can be frozen.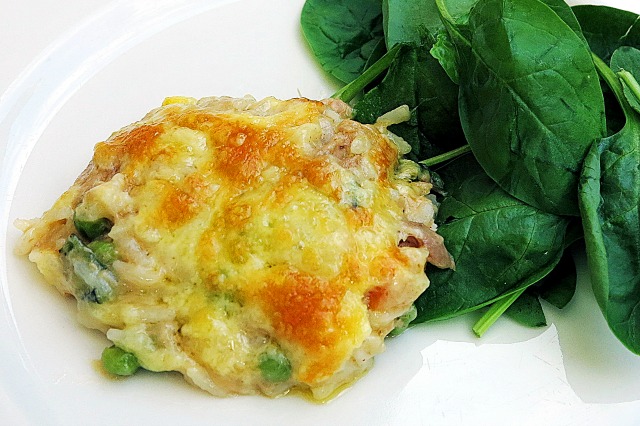 Tuna (or salmon) is a great budget staple to have in the pantry. If you have a tin of tuna in the cupboard, then you've always got a meal.
This dish uses several budget staples: tuna, rice and frozen vegetables.
Add a bit of cheese and whatever fresh vegetables you have on hand and you've got a tasty, healthy and inexpensive family meal.
I've shared this recipe before on the blog, but since then I've updated it, making it even quicker and easier to cook, which is always a good thing. And no more baking it in the oven – just throw it under the grill to melt and brown the cheese.
Most of the flavour in this dish comes from the water in the tuna can, so make sure you use tuna in spring water – tuna in oil won't work and tuna in brine will be way too salty.
Easy Tuna Casserole
Ingredients
1/2 cup rice, uncooked (or 1 cup of leftover rice)
a handful of frozen peas and corn
finely chopped fresh vegetables of choice (I use carrot and zucchini usually)
1 onion, finely chopped
2 Tbsp. butter
2 Tbsp. plain flour (rice or quinoa flour are good gluten-free choices)
1 440g tin tuna (not drained)
milk, cream or yoghurt
pinch nutmeg
1 tsp. paprika
1 1/2 cups grated cheese
Instructions
If not using leftover rice, cook rice in boiling water, adding the vegetables to the rice about halfway through to cook with the rice (saves a pot).
Drain the rice and vegetables and using the same pot (scrape out any rice), melt the butter and saute the onions until translucent.
Add the flour and stir for a minute. Pour in the liquid from the tuna tin, stirring.
Add milk, cream or yoghurt, a bit at a time, just enough to make a sauce.
Stir in the spices, add the tuna, rice and vegetables and stir to combine.
Stir in a small handful of cheese and heat until melted through.
Place the tuna mixture in a casserole dish, spreading evenly. Sprinkle the remaining cheese over the top.
Place under a hot grill, turning as necessary, until the cheese is melted and golden.
Serve with a side salad or some crusty bread.
Looking for more tuna recipes? Check out these ideas: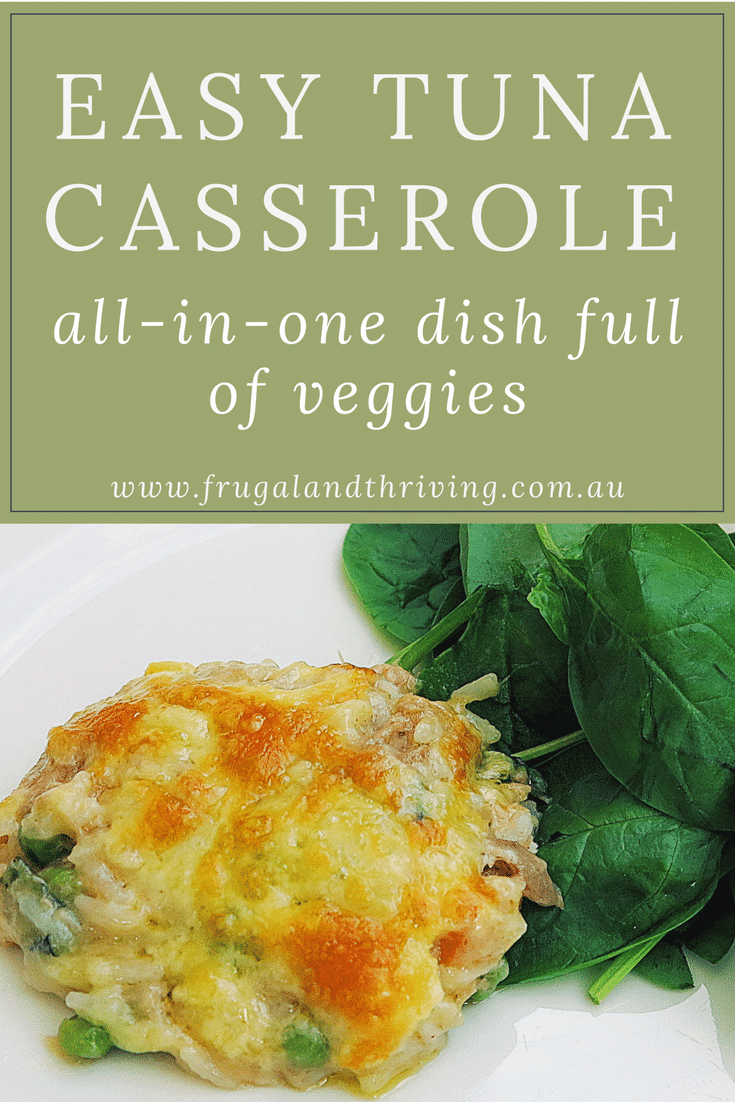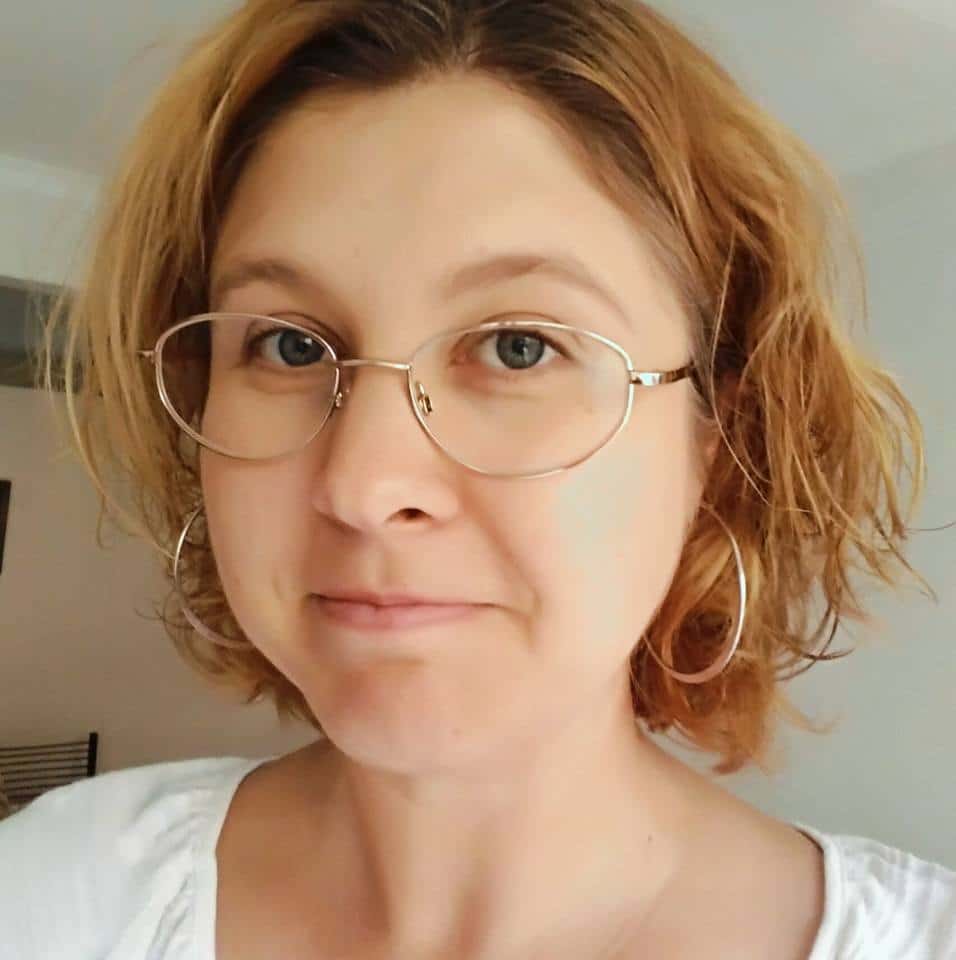 Melissa Goodwin is a writer and the creator of Frugal and Thriving who has a passion for living frugally and encouraging people to thrive on any budget. The blog is nine years old and is almost like her eldest baby. Prior to being a blogger and mum (but not a mummy blogger), she worked as an accountant doing other people's budgets, books and tax.