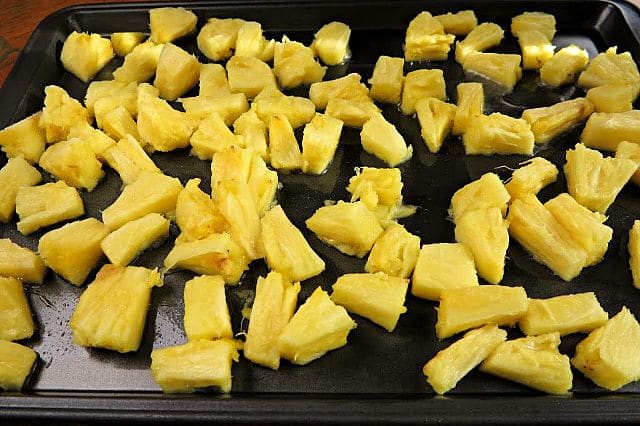 You can save money by eating local, seasonal fruit but the benefits don't stop there. You're also eating fruit at it's most nutritious and delicious.
How do you enjoy mangoes in the dead of winter without buying expensive, and possibly imported tinned mangoes?
By freezing some in summer when they are cheap and plentiful.
Enjoy your favourite fruits all year round without the cost or the air miles.
There are several methods of freezing fruit, but quickest and simplest is to flash freeze it.
You can flash freeze just about any fruit, but some fruits, like berries, freeze better than others.
Our local area produces an abundance of pineapples almost all year round. I can pick up a whole pineapple, ripe and sweet, for less than $2.
While we don't need to freeze it for the off-season, I do I freeze it to prevent waste. Pineapple goes mouldy in the fridge once cut after only a few days; freezing it stops the mould.
My favourite way to eat pineapple is in green smoothies with some banana and a little turmeric (which sounds weird but tastes delicious with pineapple). Adding frozen pineapple make the smoothies that much more delicious.
When I'm more organised (ha ha, I've being saying that for the four years since I've had kids), I want to make up smoothie baggies for the freezer, with a variety of flash frozen fruits, that I can just bung in the blender.
Here are the six simple steps to flash freezing fruit any type of fruit.
how to flash freeze fruit
Select quality fruit that is just ripe.
Wash and drain well. Dab dry. Excess water will form ice crystals when freezing.
Cut and peel fruit as desired. Cut off any bruised bits.
For fruit that goes brown like apples, toss in a mixture of citric acid that has been dissolved in water and then drain well. Use 1 tablespoon of citric acid to 4 cups of fruit, dissolved in about 1 cup of water.
Place fruit on a tray and freeze for 1 – 2 hours or until frozen.
Place frozen fruit in a labelled bag or container once frozen. Use as needed. Don't leave on the tray too long after fruit has frozen without bagging it, otherwise it will get freezer burn.
Frozen fruit is best used in baking, pies and smoothies. If serving frozen fruit 'raw', serve while still partially frozen, otherwise it will become mushy.
Frozen fruit can be stored in the freezer for up to 1 year.
You can buy citric acid in the supermarket alongside the baking powder. Alternatively, you can use lemon juice or vinegar.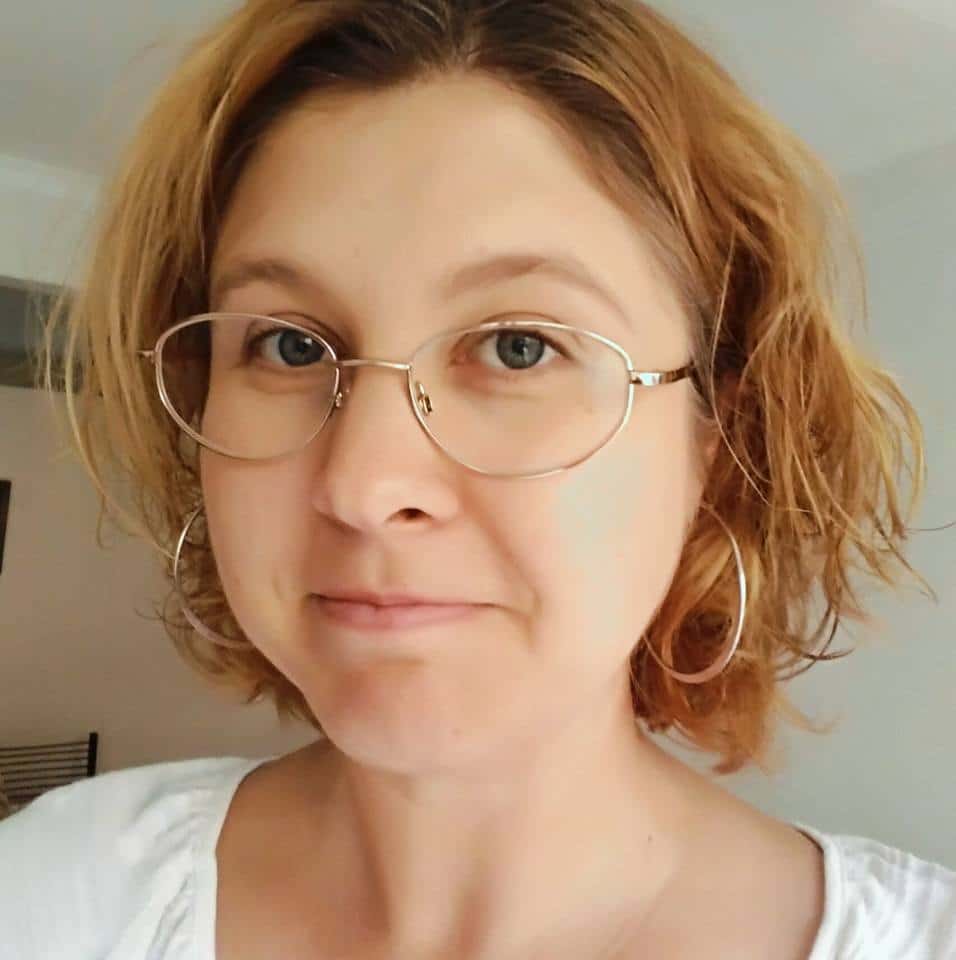 Melissa Goodwin is a writer and the creator of Frugal and Thriving who has a passion for living frugally and encouraging people to thrive on any budget. The blog is nine years old and is almost like her eldest baby. Prior to being a blogger and mum (but not a mummy blogger), she worked as an accountant doing other people's budgets, books and tax.