Three Ways to Use Leftover Roast Lamb
This website may earn commissions from purchases made through links in this post.
Leftovers don't have to be boring. Here are some ideas for stretching leftover roast lamb into two or three meals.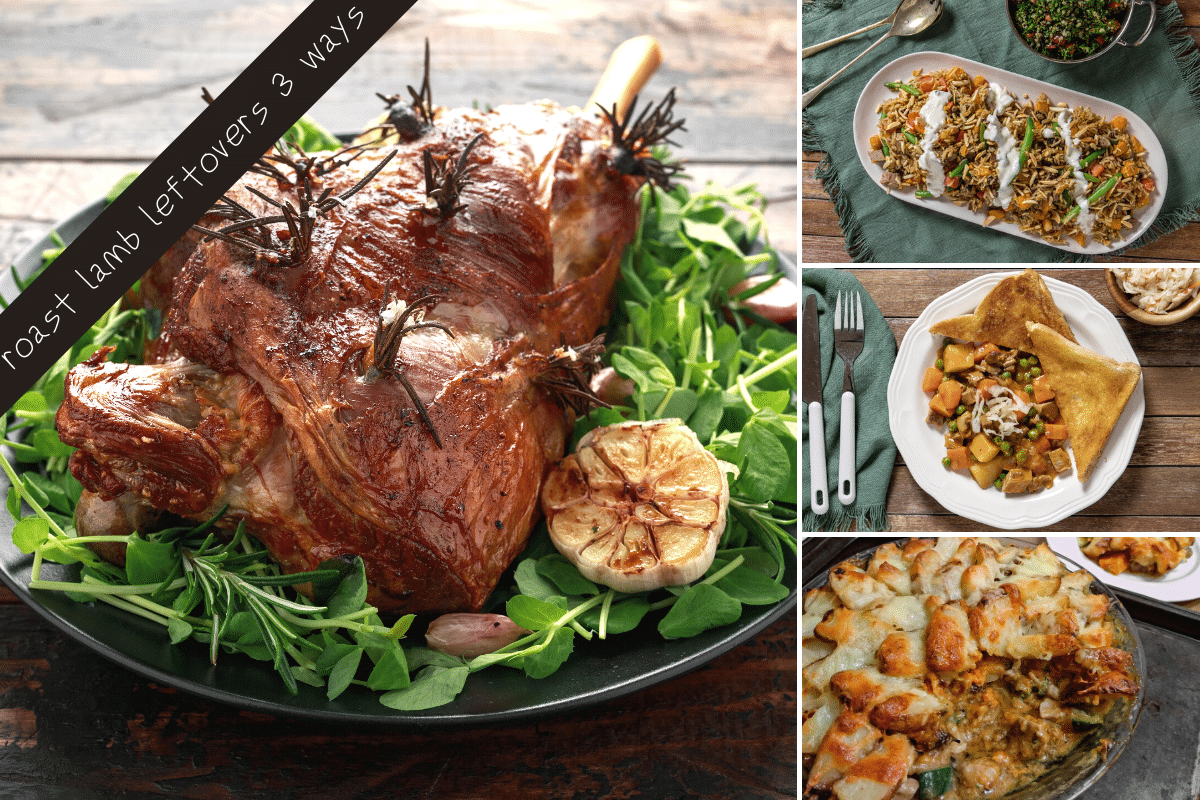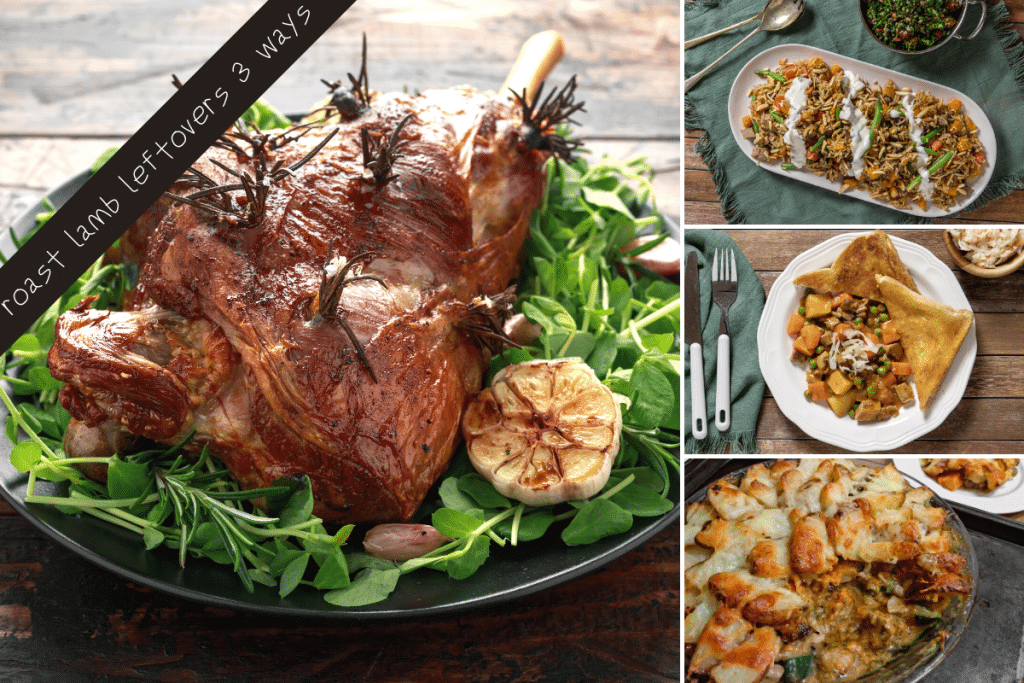 While lamb isn't the cheapest cut of meat, you can make it more frugal by buying a roast (which is usually cheaper per kilo) and stretching it over two or more meals.
In this post, I share three recipes that use up leftover roast meat as well as some other ideas for leftovers and ways to stretch meat.
How to Stretch a Roast into Several Meals
The key to stretching a roast is portion control, especially the meat portion of a meal.
Healthy eating guides recommend red meat portions to be 65g of cooked red meat like lamb (100g raw), no more than three times a week.
Focusing your meals on lots of vegetables and whole grains is not only better for your wallet, but it's also better for your health as well!
So if you want to stretch a roast, serve portion sizes around 65g and stack your plate with lots of vegetables to make a filling meal.
The next tip, when repurposing your roast, is to cut it into smallish dice instead of large chunks of meat. Small cuts disperse the meat throughout the dish making it seem more meaty than it is, helping to satisfy the die-hard carnivores in the family.
How to Store Leftover Roast Lamb
After roasting a lamb leg or shoulder, cut the meat from the bone and dice. Removing all the meat from the bone straight away makes life easier down the track.
You can store roast lamb in the fridge for up to three days or you can freeze in portions and store in the freezer for up to two months.
Defrost fully before using and reheat until it's piping hot all the way through.
Other Ideas for Leftover Roast Lamb
Below are three full recipes that use leftover roast lamb + some other ideas for repurposing lamb:
pizza with lamb and maybe feta
roast lamb and gravy rolls
hummus wraps with lamb and salad
lamb ragu
salad with strips of leftover lab
lamb stir fry
quick lamb curry
Ways with Leftover Lamb
Stretch roast lamb into a second even a third meal with these leftover roast lamb recipe ideas.
You might also like: