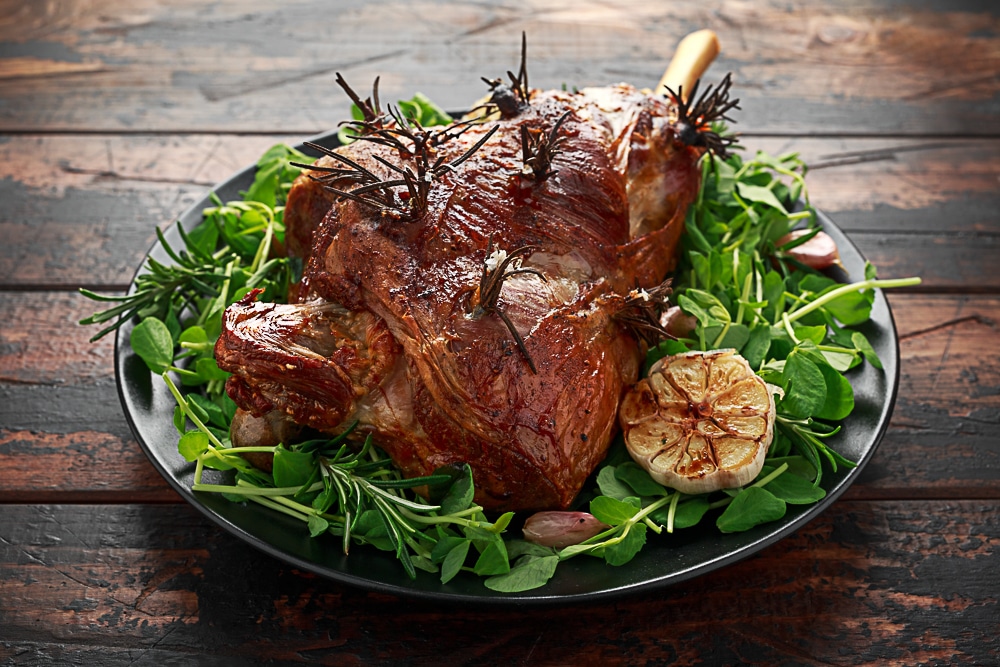 What better dinner for Easter Sunday than a lamb roast? Um, this one was my practice run because it's been some time since I've cooked a roast. It didn't turn out too bad, even if I do say so myself, although maybe the picture isn't all that appealing. I served this with roast vegetables, steamed greens and homemade gravy. Serves: depends on the size of the leg. Usually allow between 100g and 250g per person depending on appetite.
Ingredients
1 leg of lamb (shoulder or rump roast is more economical)
1 – 2 fresh rosemary sprigs
2 –3 cloves of garlic, peeled and sliced
Method
Preheat oven to 180°C – 200°C. Using a sharp knife, pierce the skin at intervals. Rub the lamb with a little oil and sprinkle with salt and pepper. In these slits push a slice of garlic and a sprig of rosemary.
Roast for approximately 20 – 25 minutes per 500g for medium done or until the internal temperature is about 62°C when a meat thermometer is pushed into the fleshy part of the roast (the bone will give a false reading).
Let the roast rest for around 15 minutes (while you make the gravy) before carving.
Image by grinchh @ adobe.stock.com
Melissa Goodwin is a writer and the creator of Frugal and Thriving who has a passion for living frugally and encouraging people to thrive on any budget. The blog is nine years old and is almost like her eldest baby. Prior to being a blogger and mum (but not a mummy blogger), she worked as an accountant doing other people's budgets, books and tax.