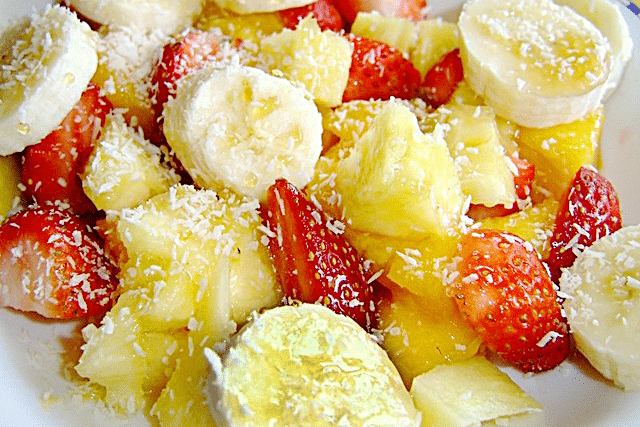 We are a little bit spoilt here in Queensland. We're at a crossover point at the moment where the strawberry season is just about to finish and mango season is just starting. The fruit in this salad is all local or close by, even the honey is Australian wildflower honey. And the taste is sublime. Recipe for one.
Ingredients
handful of strawberries, quartered
1/2 banana, sliced
1/8 cup fresh pineapple, diced
1 mango cheek, diced
drizzle of honey
sprinkling of desiccated coconut
Method
Combine
Eat
😉
Melissa Goodwin is a writer and the creator of Frugal and Thriving who has a passion for living frugally and encouraging people to thrive on any budget. The blog is nine years old and is almost like her eldest baby. Prior to being a blogger and mum (but not a mummy blogger), she worked as an accountant doing other people's budgets, books and tax.