Tuna Noodle Bake with Pantry Staples and Leftover Veggies
This website may earn commissions from purchases made through links in this post.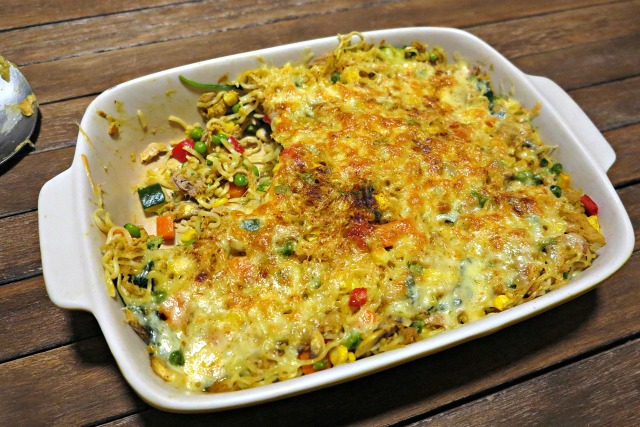 Tuna noodle bake is a great way to use up leftover vegetables and avoid food waste.

This isn't the prettiest dish in the world but it's cheap, tasty and full of vegetables.
What vegetables?
Whatever vegetables you have in the crisper and need to use up.
Personally, I would fill this dish with nothing but cabbage, but my family don't share my love of this brassica.
If you want to make this meal super quick and easy, just use frozen vegetables. Then there's no chopping or sauteing onion.
Instead, just boil the vegetables according to the packet until they are nearly done, then throw in the noodles. Drain. Toss in the tuna, curry powder and cheese and mix to combine. Then spoon into an oven-proof dish, top with more cheese and finish off under the grill.
This isn't so much a recipe as a suggestion – it hasn't been triple-tested and my measurements are never precise. Just eye-ball it according to what you have on hand, your personal tastes and how many people you're feeding.
Save Money on the Groceries eBook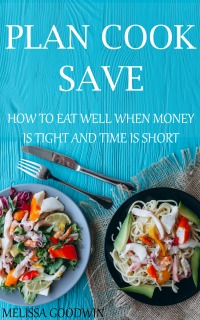 For more ways to save money on the groceries, check out the eBook Plan Cook Save: How to Eat Well When Money is Tight and Time is Short.
*Learn how to set the right grocery budget for your circumstances.
*Find out the easiest and quickest way to reduce the grocery bill.
*Discover a meal planning strategy that will only take you a couple of minutes a week but will save you hours.
[mv_create key="159″ type="recipe" title="Tuna Noodle Bake" thumbnail="https://www.frugalandthriving.com.au/wp-content/uploads/2011/08/tuna-noodle-bake-s.jpg"]
Looking for other tuna recipes? Check out: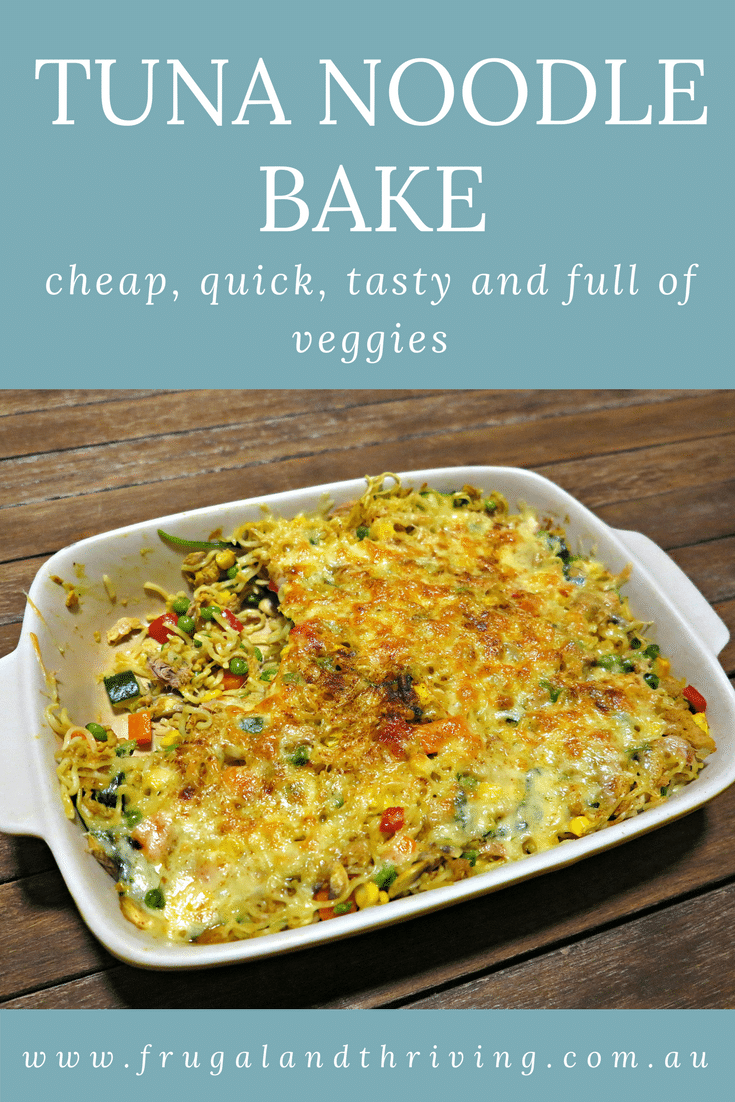 JOIN THE NEWSLETTER