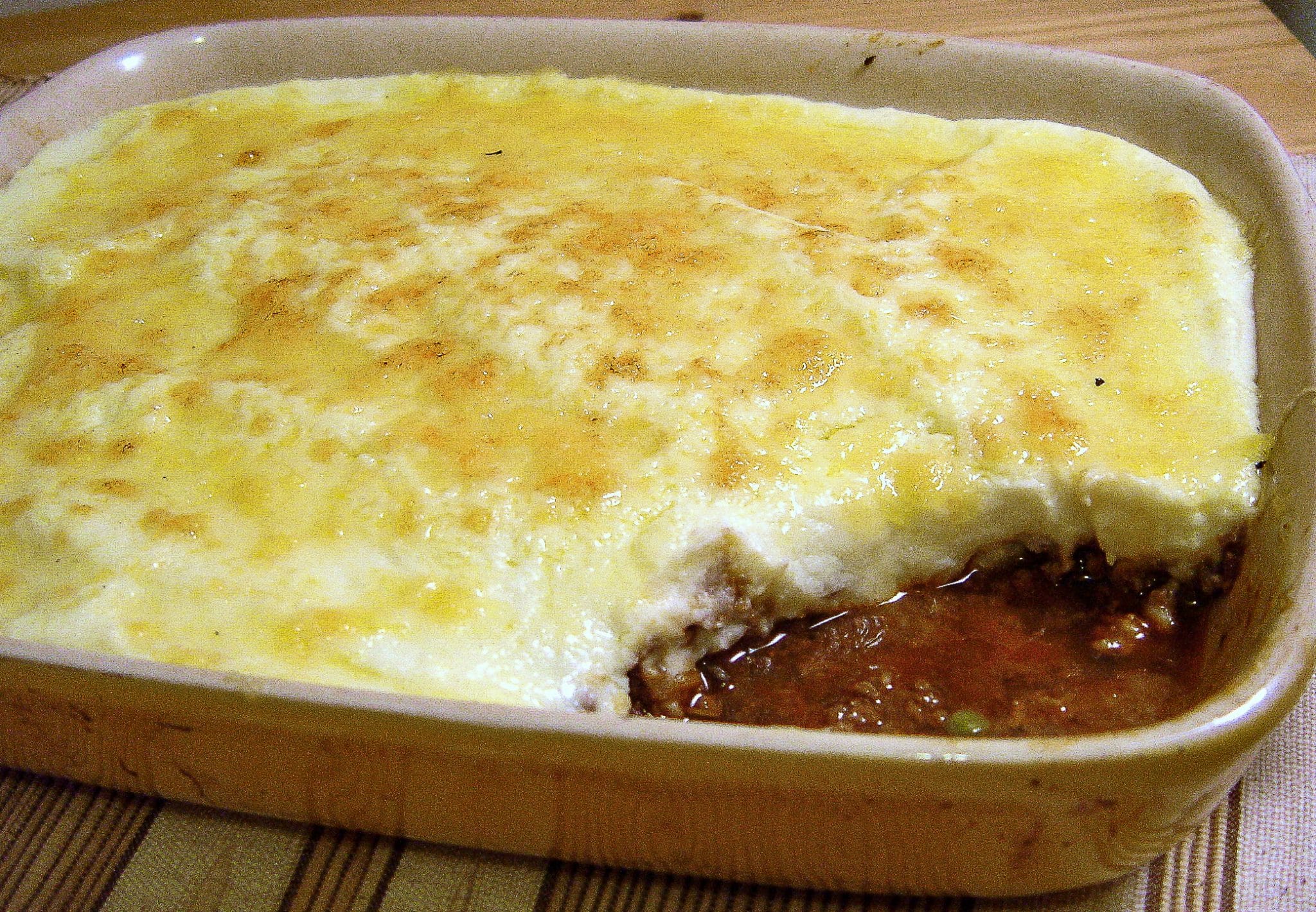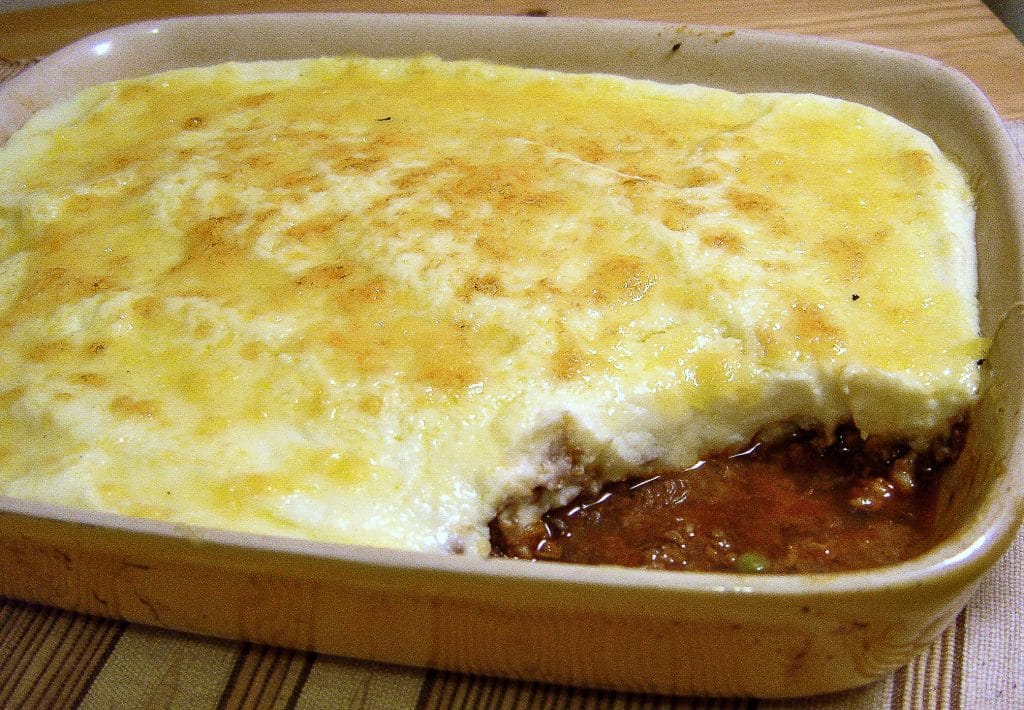 Kangaroo meat is tasty, healthy (low in fat, high in iron) and arguably more environmentally sustainable than our regular farmed fare.
If you're wondering how to cook with it, it can simply be substituted for beef and lamb in most dishes (I'm not sure about slow cooking it as it doesn't have much fat – when I give it a go, I'll let you know).
As well as being a low fat meat dish, this dish is also low carb, substituting the potato topping with pureed cauliflower, which tastes great. The little fella ate it all up and even DH said he liked the switch.
Ingredients
500g kangaroo mince (or other mince of choice)
1 small onion, finely diced
1 carrot, finely diced
1 clove of garlic, minced
1 tsp. dried or fresh rosemary or thyme
2 Tbsp. tomato paste
1 cup stock
1 Tbsp. Worcestershire sauce
1/2 cup peas
handful of mushrooms, chopped
squirt or two of bottled tomato sauce (ketchup) to taste (optional)
500g cauliflower, chopped
1 – 2 Tbsp. butter or oil
Dribble of milk or stock
salt and pepper to taste
1/2 cup grated cheese
Method
Boil or steam cauliflower until tender. In a blender or with a handheld blender, puree cauliflower with some butter or oil, a little (drop of) milk and salt and pepper to taste. The cauli won't have the same consistency as potato, so you won't need much if any liquid, just enough to get it to blend.
Meanwhile, heat a frypan over high heat and brown the mince, breaking up lumps. Remove from pan.
Turn the heat down, add a little oil and sauté the onion and carrot until soft.
Add the herbs, tomato paste, peas and mushrooms and stir. Cook for a further minute or two.
Return mince to pan and add stock, Worcestershire sauce. Stir, bring to the boil and simmer for around 10 minutes until the liquid has reduced. Taste and add a little tomato sauce if you like.
Pour mince mixture into an oven-proof dish. Top with cauliflower puree, sprinkle over grated cheese and place under the griller until golden and bubbling. Alternatively, cook in a moderately hot oven until golden.
Melissa Goodwin is a writer and the creator of Frugal and Thriving who has a passion for living frugally and encouraging people to thrive on any budget. The blog is nine years old and is almost like her eldest baby. Prior to being a blogger and mum (but not a mummy blogger), she worked as an accountant doing other people's budgets, books and tax.