Thermal Cooker Porridge. Hot Breakfast – No Electricity
This website may earn commissions from purchases made through links in this post.
Wake up to a hot breakfast, save time and electricity with thermal cooker porridge.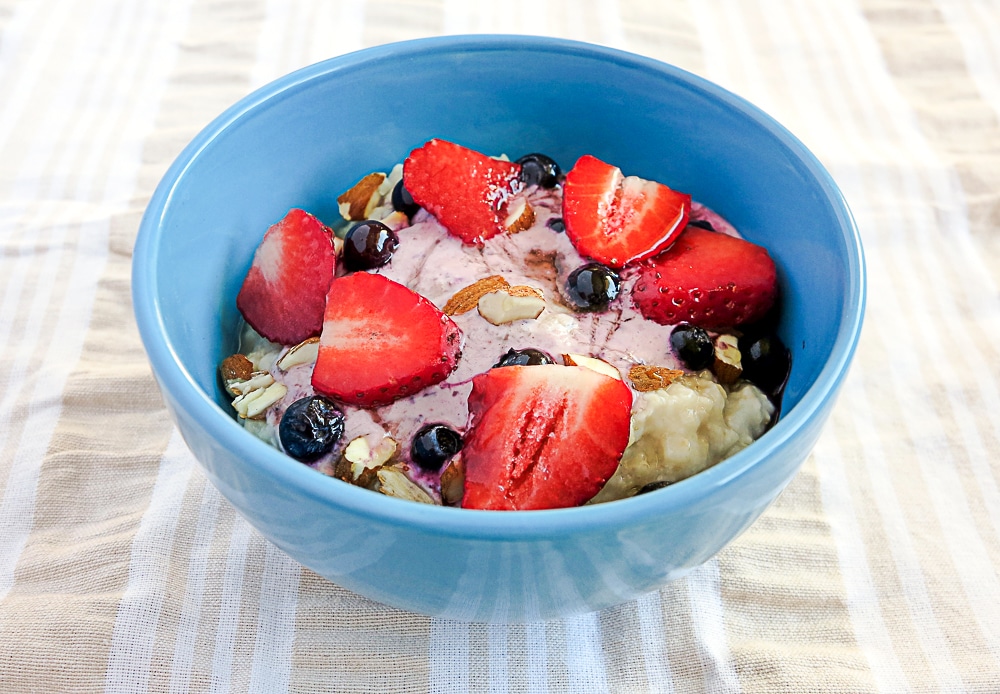 Imagine waking up in the morning to a hot breakfast all ready prepared for you. All you have to do is stumble out of bed and dish up.
Get the health and money saving benefits of porridge cooked the old-fashioned way (not microwave sachets) with the convenience of cereal in a box.
Thermal cooked porridge has changed our kindy days from a mad rush to a more relaxed affair.
I even get to eat breakfast sitting down!
If you're wondering what on earth a thermal cooker is, it's like like a slow cooker, but it cooks your food without power (aside from the initial boiling).
Pop on over and check out the post about how to make your own DIY thermal cooker here.
You can throw together a thermal cooker in a matter of minutes with items you have around the house.
Now back to the porridge.
If you don't like the clag-like consistency of rolled oats, try steel cut oats instead. Add an extra 1/2 cup of water when cooking.
Or mix things up a little by substituting or adding some quinoa, millet, buckwheat, semolina.
Oats and grains, in general, are more easily digestible if they've been soaked, so if you like, you can soak the oats in the water during the day or for a few hours when you get home and before cooking.
As a side note, the yogurt pictured is blueberry. To make: mix some Greek yoghurt, frozen or fresh blueberries and honey or molasses to taste in the food processor. You can thicken it with gelatine (I'm still perfecting this part). It makes a great frozen treat.
The porridge is also topped with: blueberries, strawberries, chopped almonds and a drizzle of honey.
Thermal Cooker Porridge
Ingredients
1 cup of rolled oats
3 cups water
salt to taste (optional)
favourite toppings
Instructions
(Optional first step): Place the water and rolled oats in your pot in the morning to soak during the day.
In the evening before bed: Bring the oats to the boil. While the oats are coming to the boil, prepare your thermal cooker.
Boil oats for 2 minutes and then put the lid on and place the pot straight into the thermal cooker. Cover well and let sit overnight.
Your oats are ready in the morning. Remove the pot carefully (it will still be hot). Give the oats a stir and serve.