what's in season: Australian Seasonal Produce Guide for Spring
This website may earn commissions from purchases made through links in this post.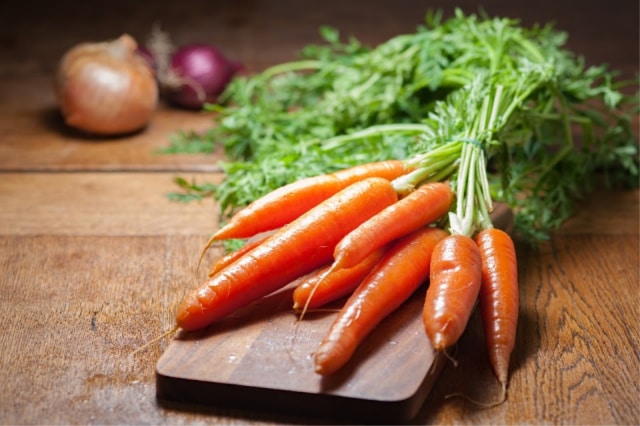 I always equate spring with gardening and so I always forget that Spring is the season with the least fresh fruit and vegetables on offer.
Of course, when I think about it, Spring is a time for planting new crops not harvesting them, but it still surprises me nevertheless.
Growing up in Bathurst, Spring meant cherry blossoms and a visit from our nanna, who was a keen gardener and loved to see the cherry blossom trees around town in full bloom.
It also meant hay fever, but that's a lot less romantic.
Now, when I think of spring I think of the little fella eating avocado. He started solids in Spring and the avocado that year was some of the best I've ever tasted.
Today's post is a downloadable PDF guide to what's in season during the Spring months. You can print it out and use when menu planning, to plan to use seasonal (and therefore cheaper) produce.
As usual, this is a general guide only – there will be local variations in climate that will affect exactly what's in season, when.
Here are a couple of recipes from the archives that feature spring fruit and vegetables:
Click here to download the Australian fruit and vegetables seasonal list for Spring (pdf).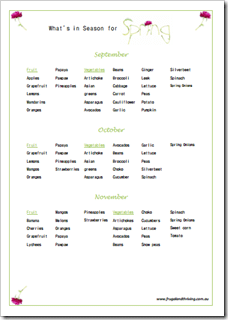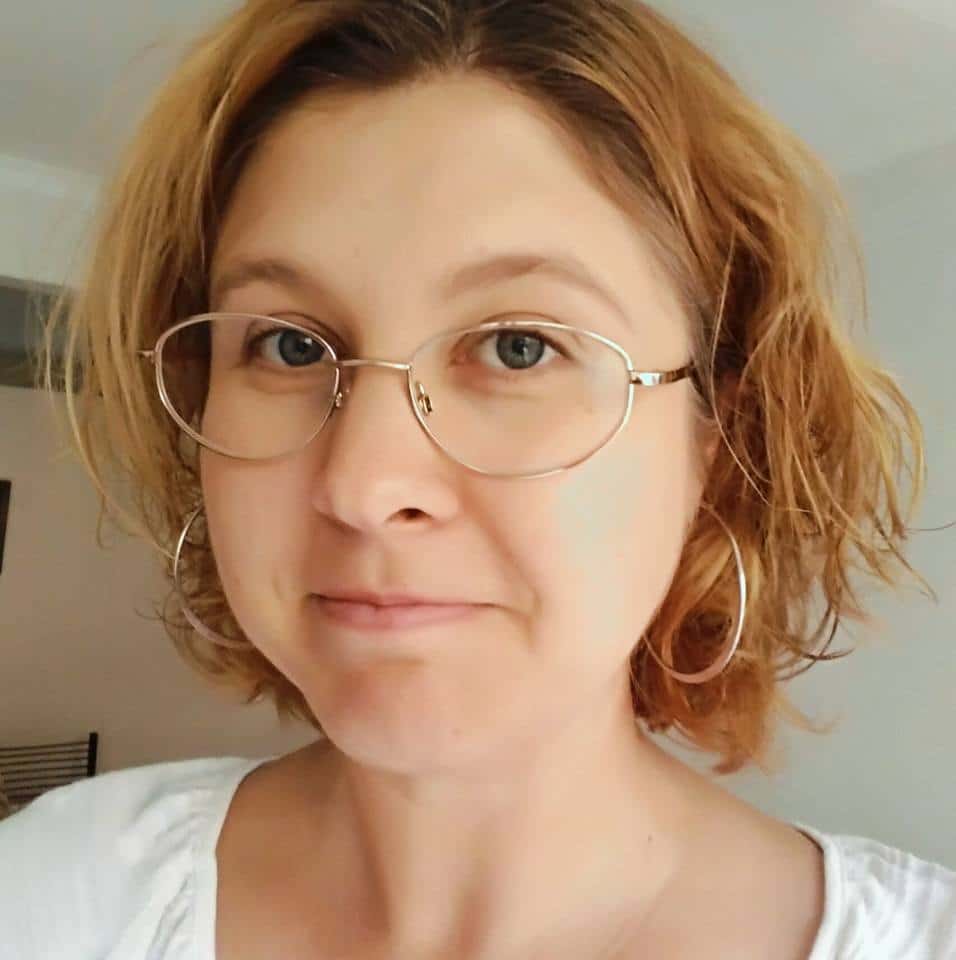 Melissa Goodwin has been writing about frugal living for 10+ year but has been saving her pennies since she first got pocket money. Prior to writing about frugal living, Melissa worked as an accountant. As well as a diploma of accounting, Melissa has an honours degree in humanities including writing and research and she studied to be a teacher and loves sharing the things that she has learned and helping others to achieve their goals. She has been preparing all her life to write about frugal living skills.
JOIN THE NEWSLETTER