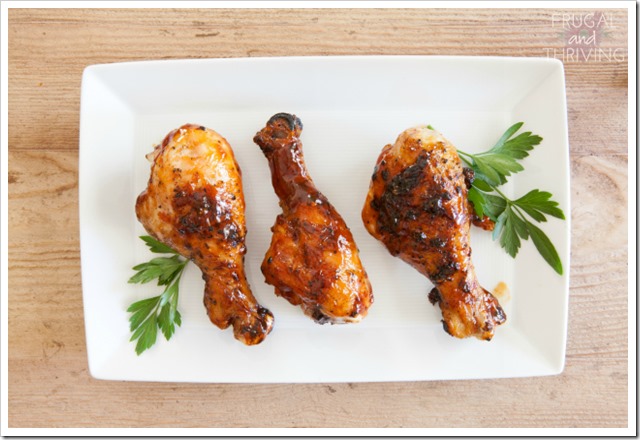 You can't beat marinated chicken drumsticks for an easy, frugal meal that the whole family will love.
Let them sit in the marinade in the fridge all day, getting nice and tasty and then simply bung them in the oven when you get home in the evening.
Serve with rice and salad or vegetables and you've got yourself an easy meal without all the prep work.
This marinade is a staple for every kitchen.
Use it with drumsticks for dinner or wings or drumettes for an easy BBQ or entertaining dish.
EVERYBODY loves the person who brings the sticky wings to the BBQ.
Ingredients
6-8 chicken drumsticks
1/2 cup ketcap manis or salt reduced soy sauce
1 large lemon, juiced
1 Tbsp. honey
2 cloves garlic, crushed
1/2 tsp. fresh grated ginger
Method
Place chicken into a container. Combine marinade ingredients and pour over chicken. Coat well (I throw it in a Tupperware container with a lid and shake well), cover and refrigerate for 1 hour or longer if time permits.
Preheat oven to 200°C. Place chicken in a greased roasting pan, drizzle over marinade and bake for 30 – 40 minutes or until cooked through.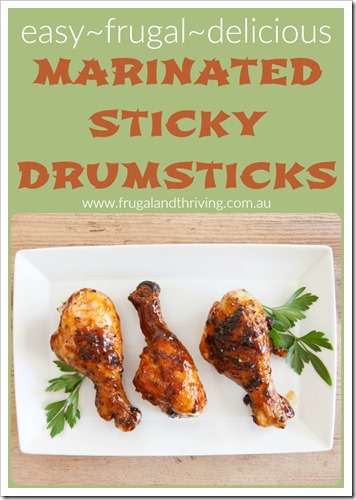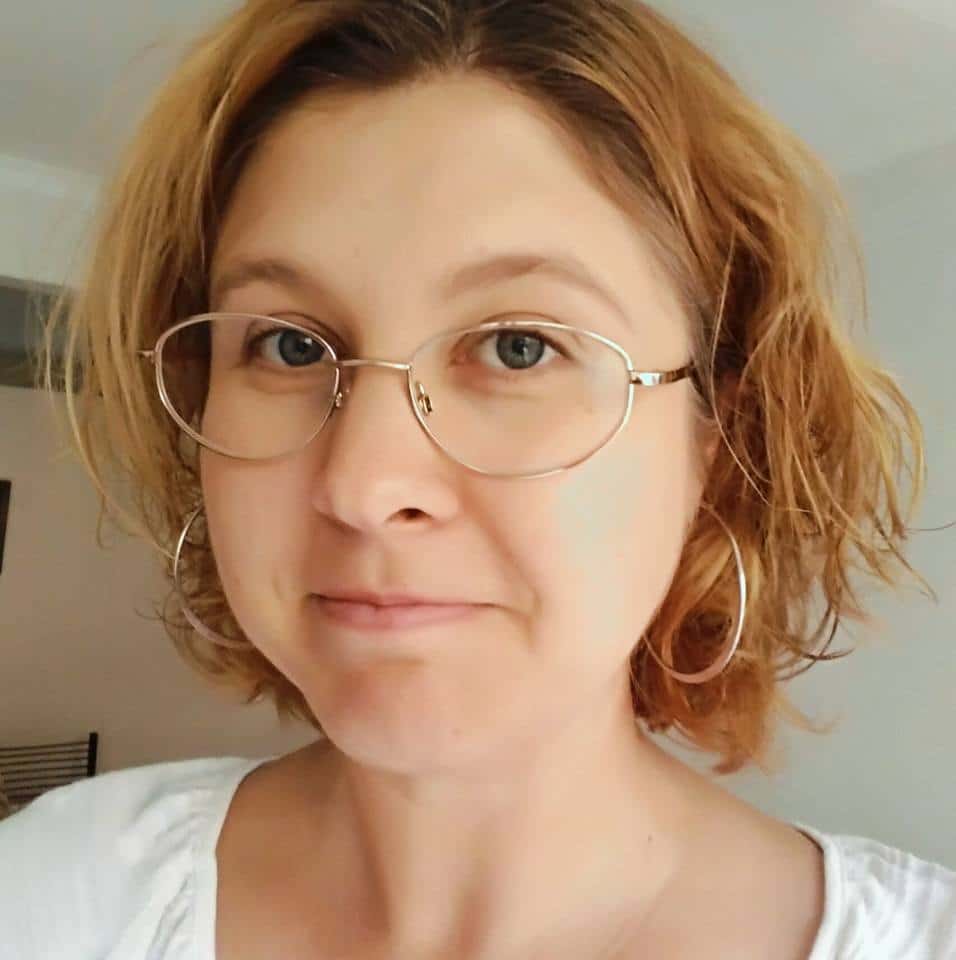 Melissa Goodwin is a writer and the creator of Frugal and Thriving who has a passion for living frugally and encouraging people to thrive on any budget. The blog is nine years old and is almost like her eldest baby. Prior to being a blogger and mum (but not a mummy blogger), she worked as an accountant doing other people's budgets, books and tax.