What's in Season: Summer Season Fruits and Vegetables
This website may earn commissions from purchases made through links in this post.
Enjoy the fruits (and vegetables) of summer with this summer season fruits and vegetables guide + frugal summer recipe ideas.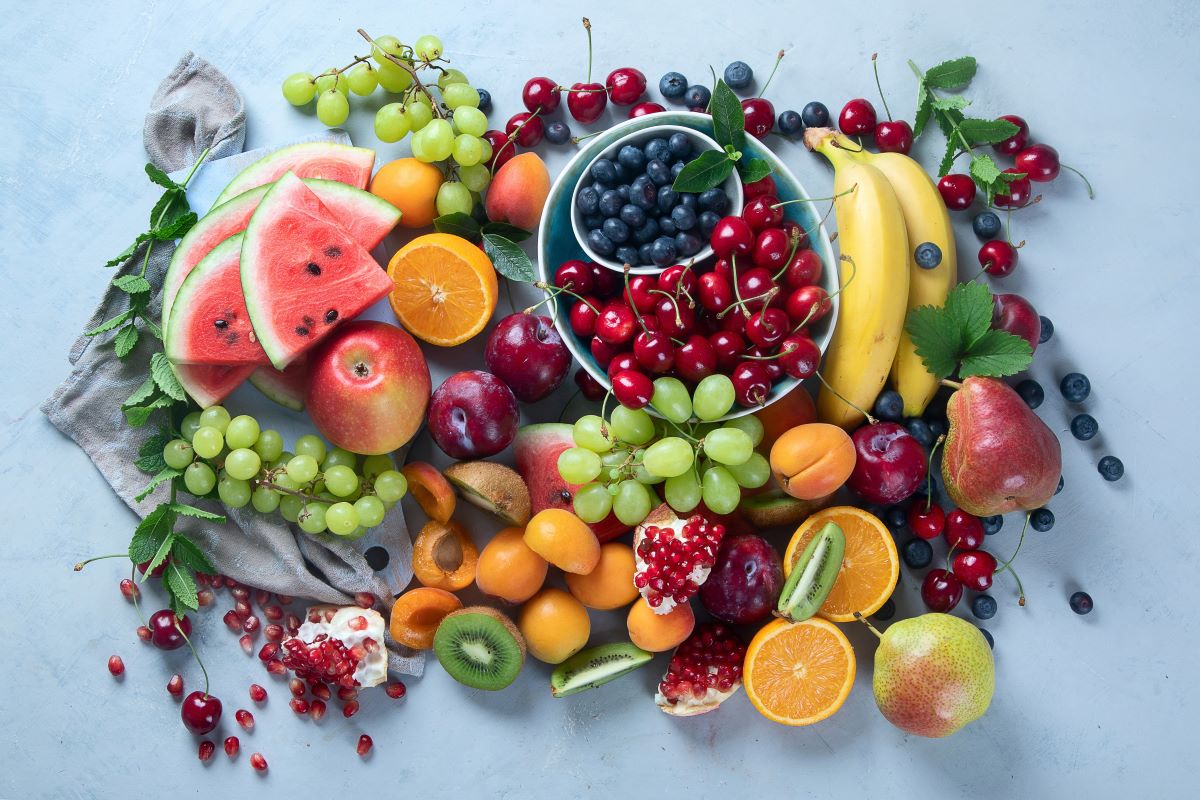 Summer means an abundance of fruit, particularly tropical fruit. And for me, living in Queensland as we do, mangoes especially play a big role on the menu.
Mango chutney, mango smoothie, mango curry and, of course, mango savoured on its own – the seed sucked over the sink, dripping juice.
Summer is also the time of the tomato and the overabundance of zucchini, so you'll find plenty of recipes for those below.
As always, with the seasonal guide, there will be some regional variation as to what's in season and when. For example, our strawberry season peaks a long time before the colder regions down south.
Summer Seasonal Fruit
Apricots
Bananas
Berries (Strawberries, Blueberries, Raspberries etc.)
Cherries
Figs
Grapes
Guava
Kiwifruit
Lemons
Lychees
Mangos
Melons (Rockmelon/Cantaloupe, Watermelon, etc.)
Nectarines
Oranges
Passionfruit
Peaches
Pineapple
Plums
Starfruit
Tamarillo
You might also like:
Cool down with one of these refreshing homemade ice block recipes. With over 50 to choose from, there's something for all tastes.
Recipe Ideas Using Summer Fruits
Summer is a great time for fresh fruit (did I mention mangos?). A simple plate of fresh fruit to share after dinner is a great summer dessert, and nothing says summer more than spitting cherry pips across the yard.
You might also like: How to Flash Freeze Fruit for a Year-Long Bounty.
Summer Seasonal Vegetables
(Technically, some of these are actually – my daughter would admonish me for putting them on the vegetable list.)
Asparagus
Avocados
Beans
Capsicum
Celery
Chillis
Choko
Cucumbers
Daikon
Eggplant
Leeks
Lettuce
Okra
Peas
Raddish
Spring Onions
Sweetcorn
Tomatoes
Watercress
Zucchini
Recipe Ideas Using Summer Vegetables
Summer is all about salads, and with lettuce, tomatoes, and cucumber in season, you always have a quick and easy side salad to go with every dish. Our favourite salad at the moment is sliced cucumber and avocado tossed with a little mayo (just a tiny, tiny bit) and a bit of lime juice. So fresh and creamy at the same time.
Some other recipe ideas include:
You might also like: How to Freeze Zucchini – a step-by-step tutorial.
Buying Tips For Buying and Storing Summer Produce
To maximise the freshness and storage time of produce, choose produce that is firm and free from blemishes, bruises, or soft spots. This indicates that the item is fresh and will last longer.
To make sure your summer produce stays fresher for longer, store it in a cool, dry place like the pantry, if your climate and home are cool enough or in the refrigerator. For specific storage ideas, check out my free printable storage guide.
You might also like: what to do with bitter lettuce.
Tips For Eating Seasonally
But eating seasonally can save a lot of money, so here are some tips making the most of seasonal produce.
You can save money by looking for specials and planning meals around what's on sale.
Why not take a weekend outing to your local farmer's market? Visiting a nearby farmer's market is a great way to explore and support local agriculture while experiencing what is at its peak in your local area.
Depending on where you live, you might come across different fruits and vegetables that aren't common supermarket varieties. If the stall owners are offering taste testers, give them a try. I tried Durian at our farmer's markets – it was an experience.
In summer, go early to get produce that hasn't been sitting out in the heat all day (it's cooler for you, too!).
Summer is a time of abundance, so now is a good time to stock up on fruit and berries when they are at their cheapest and freeze them for the cooler months.
Downloadable Guide to What's In Season During Summer
To help you plan summer meals, I've created a downloadable PDF guide to the best fruits and veg during the summer months. You can print it out and refer to it when meal planning.
You can download the Summer Season Fruit and Vegetable Guide here or click on the pic.