6 Budget Father's Day Gift Hamper Ideas for Dad
This website may earn commissions from purchases made through links in this post.
Hampers full of your special person's favourite things are a great gift. Here are six father's day gift hamper ideas for dad's special day.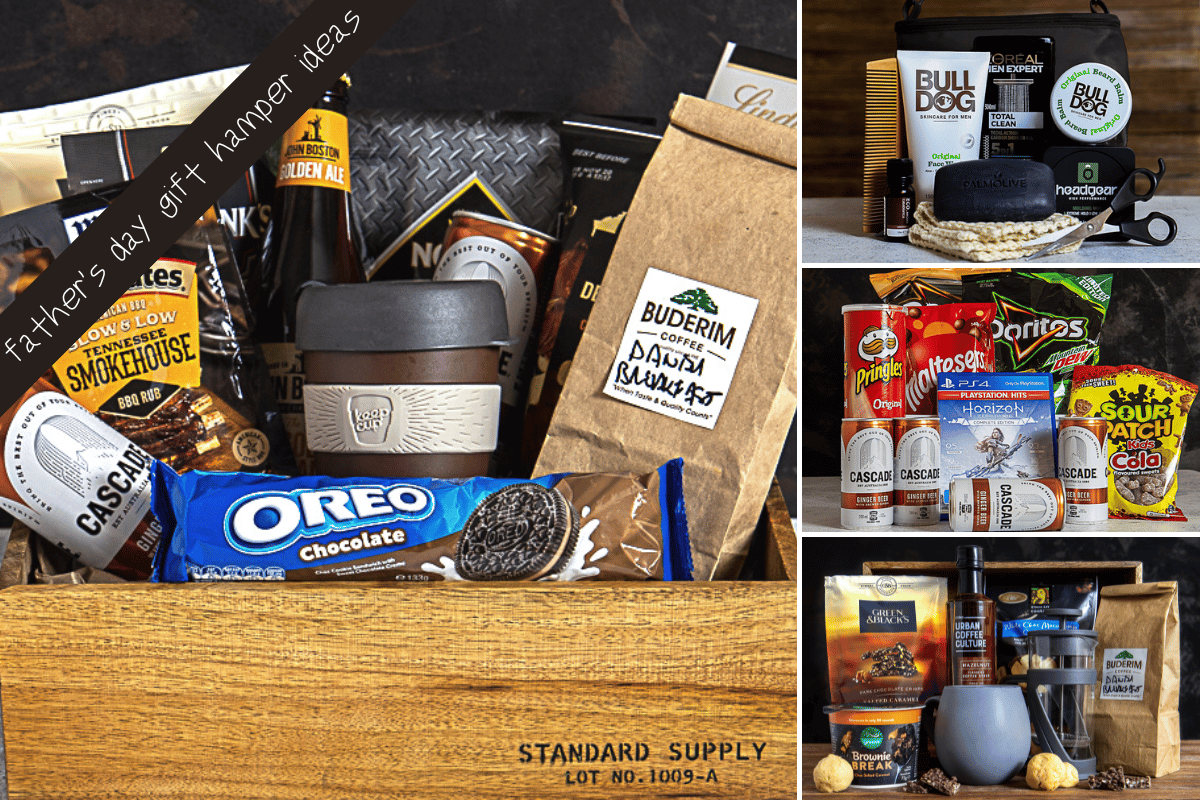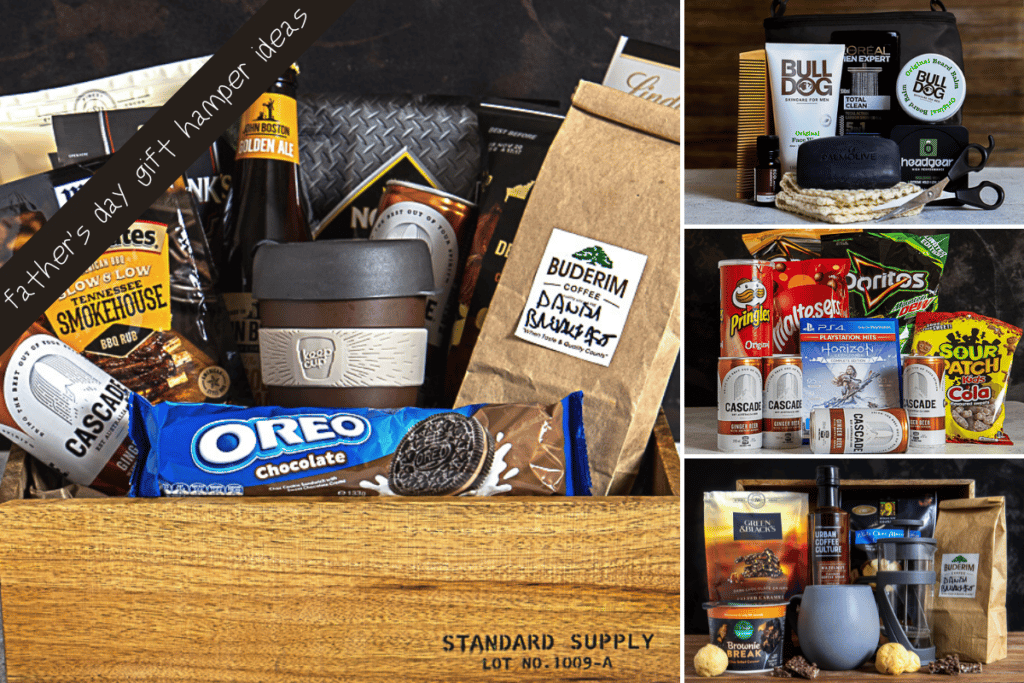 I love giving and receiving gift baskets because you get a whole bunch of little goodies. And if done right, the recipient is going to love every single one.
For the dad who has everything, a Father's Day gift hamper of his favourite things can be the perfect present.
Below are six ideas for gift hampers for dad on Father's Day.
Tips for Packing a Gift Hamper for Dad
When making up a Father's Day gift hamper, you need to think about three things:
What items you're going to put into it
What container you're going to pack your hamper in
If and how you're going to wrap it.
If you click the links below, there are lists of suggested items you could include in your gift hamper to spark ideas; chocolate hampers are always a favourite!
When packing Father's Day hampers, don't just think cane basket.
For example, a storage box that can be used again not only holds all the goodies, it becomes part of the gift.
For a cooking hamper, a salad bowl or a serving platter purchased on sale or second-hand would make a great base for a food hamper.
A plant pot, cotton carry bag, or recycled gift box are all packaging to consider.
Lastly, store-bought hampers are often wrapped in plastic. While that's certainly an option, consider other ways to wrap your hamper to reduce plastic waste. One of my favourites is a tea towel that can then be reused.
Here are more tips and tricks for making personalised hampers.
Tips For Affordable Father's Day Hampers on a Budget
When it comes to the cost of gift hampers, the sky is the limit. But if you're packing a hamper on a budget, here are some tips:
Shop around – you can pick up some great gift items in random shops
The supermarket is a surprising cornucopia of budget hamper items
Start early and keep an eye out for sales (just watch used by dates if you're buying food)
Look at clearance items (there were beautiful serving platters at Myer the other day on clearance for just a few dollars)
Consider one or two second-hand items
Make your own items to add
For more Father's Day ideas, check out these cafe-quality breakfasts you can make at home for a fraction of the cost of eating out.
6 Father's Day Gift Hamper Ideas for Dad