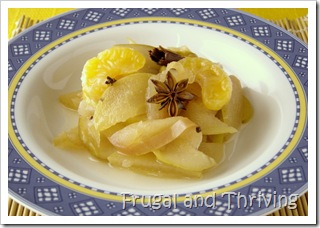 Autumn and winter offer a delicious selection of fruits. One way to enjoy these fruits during the cooler months, when you're looking for warming foods, is to make a spiced compote.
While many compotes use dried fruits, this recipe is just for fresh winter fruits: apples, pears and, as something a little different, mandarins. If you like add some dried fruits as well.
Ingredients
1 cup of water
1 Tbsp. of honey
1 tsp. of vanilla extract
1/2 cinnamon stick
1 star anise
2 cloves
2 cardamom pods, bruised
slice of peel from mandarin
****
2 apples, sliced
1 pear, sliced
1 mandarin, segmented, pith removed
Method
Combine first eight ingredients (for the syrup) in a saucepan. Bring to the boil and simmer for 5 minutes.
Add the apple and pear and simmer for a further 10 minutes. If the syrup is drying out, add a little extra water as needed so that the fruit doesn't burn.
Add mandarin segments and simmer for a further 2 minutes.
Remove from the heat, place a lid on the saucepan and let stand for 1 – 2 hours.
Remove peel and spices before serving if desired.
If the syrup is quite liquid, strain the fruit out and boil the syrup until reduced.
Store in the fridge until needed.
Serve warm or cool, as a dessert, on pancakes or on porridge. Next week, I'll share how we enjoyed our winter fruit compote.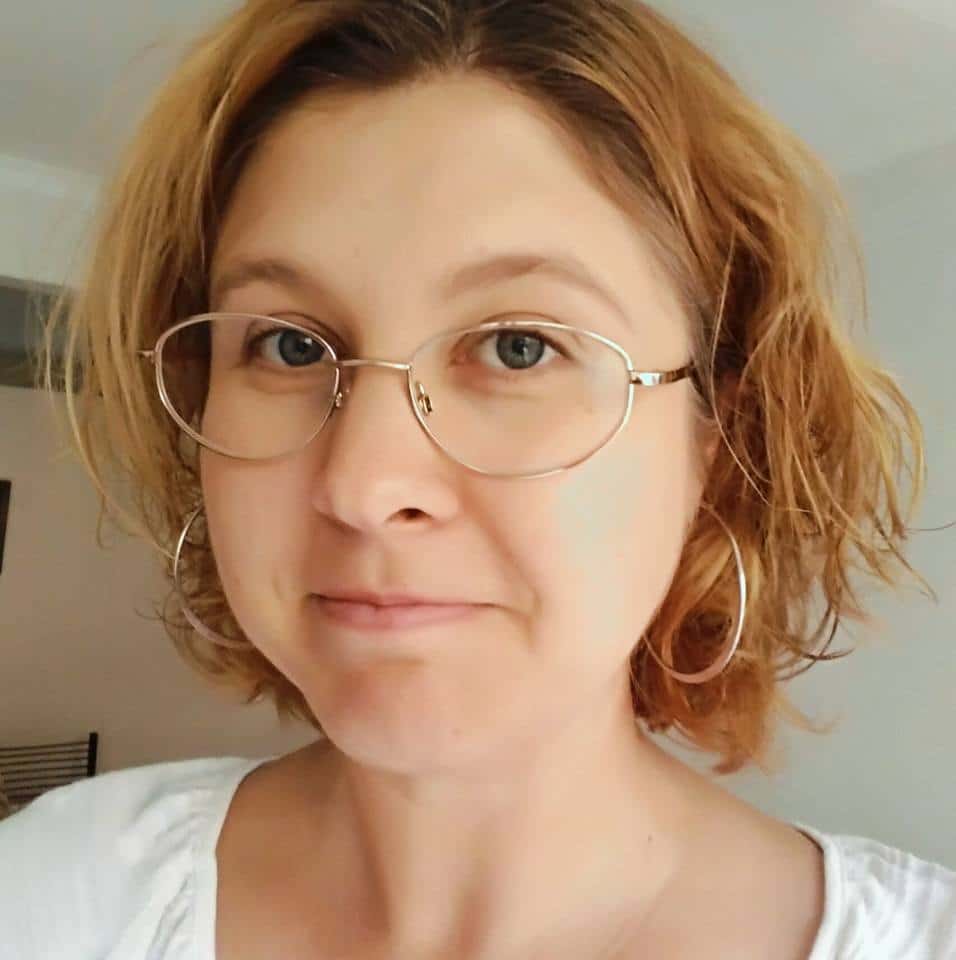 Melissa Goodwin is a writer and the creator of Frugal and Thriving who has a passion for living frugally and encouraging people to thrive on any budget. The blog is nine years old and is almost like her eldest baby. Prior to being a blogger and mum (but not a mummy blogger), she worked as an accountant doing other people's budgets, books and tax.