How to Put Together a Toiletries Gift Hamper For Men on a Budget
This website may earn commissions from purchases made through links in this post.
Buying gifts for men can be hard but toiletries are always useful. Here's how to make a lux DIY toiletries gift hamper for men cheaper than one you can buy.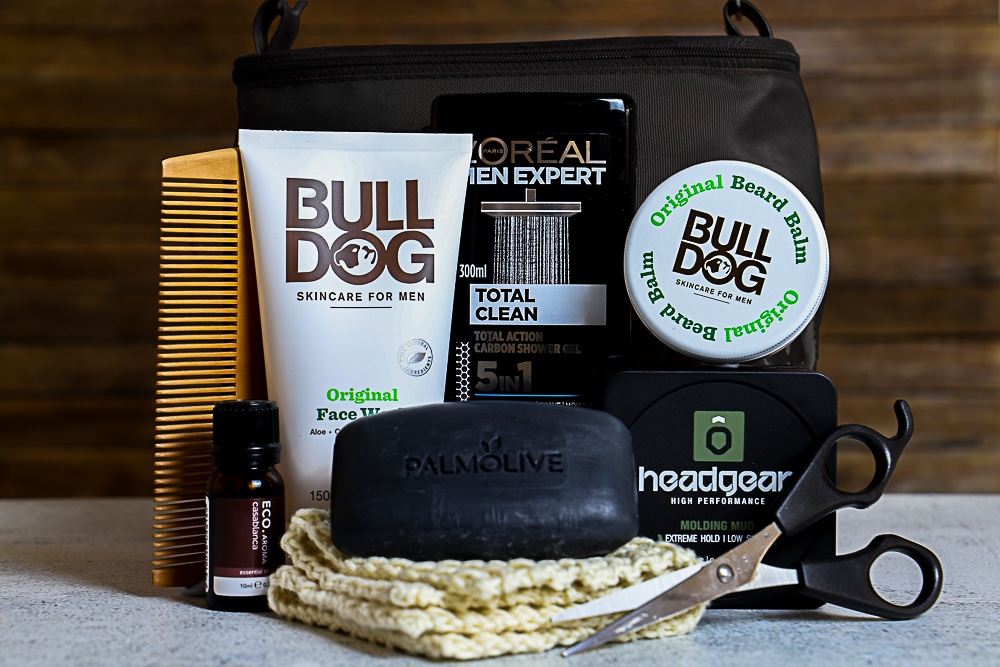 Looking for a gift hamper for a man or teenager? A toiletries hamper full of things you know they will use could be just the thing.
As a gift, it's marginally less exciting than a ride in a race car.
Marginally.
But it's a useful gift that will be appreciated day after day.
Keep reading for ideas of what to pack in a toiletries hamper as well as how to put one together.
And check out the other gift hamper ideas for men in the article Easy DIY Hamper Ideas for $30 or Less.
What to Put in a Men's Toiletries Gift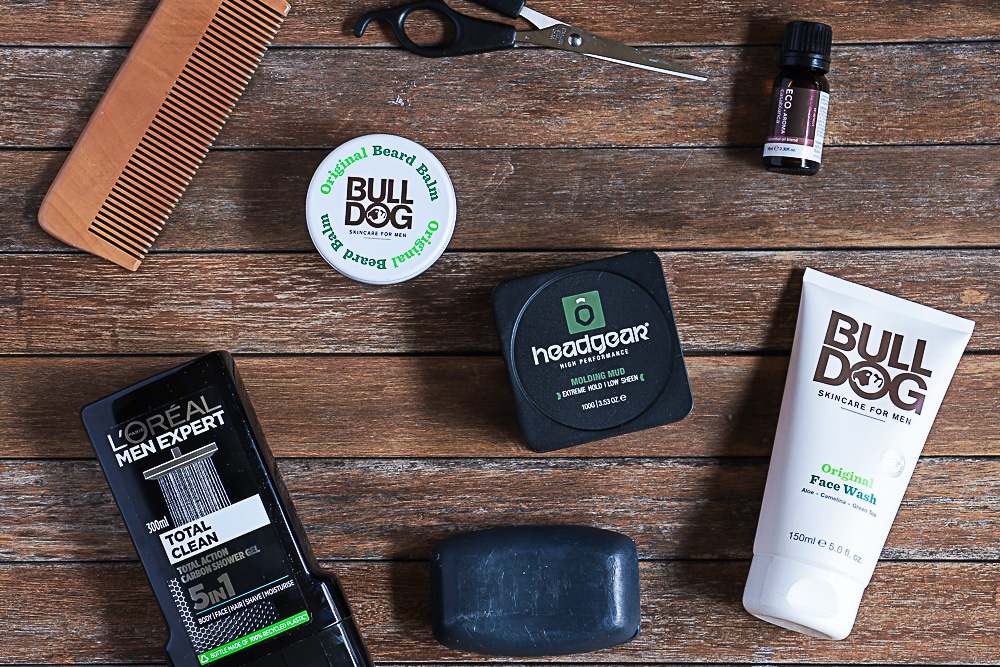 If you know what your recipient already likes and uses, then it's a good idea to make up a hamper of those items. That way, no waste.
But if you're not sure, here are some ideas:
soap
body wash
loofah
knitted face washer (here's how to make your own)
hand towel
comb
hair trimming scissors
face wash
beard oil/balm
hair product
Shampoo
Deodorant
Shaving Cream
Razor
Nail clippers
If you prefer to get natural products, check out the Australian online store Nourished Life. They have a huge range of natural products.
All-natural brands can be more expensive, so keep an eye out for sales (the Bull Dog brand pictured is natural and I picked it up from the supermarket at half-price).
Nourished Life also sell samples and trial/travel sizes which is a cheaper way to try new products and when combined in a hamper, will make a lux gift for less.
How to Save Money on Hamper Items
There are three main strategies for creating a lux hamper without spending a fortune. They are:
plan ahead and shop the sales, especially keep an eye out for 50% off
keep an eye out for clearance items
make your own products
When shopping the sales and looking for clearance items, go beyond the supermarket. Other places to look are:
discount stores
chemists
cosmetic stores
health food stores
department stores
online stores
Even online stores offer clearance items at significantly reduced prices. So it pays to plan ahead and keep an eye on catalogues and clearance shelves!
If you're looking to go more DIY, this article has a bunch of DIY men's toiletry ideas.
Packing a Toiletries Gift Hamper
Think beyond the usual basket for packing a hamper in, especially for men.
For this hamper, I packed everything in a travel toiletries bag, which is something that will always come in handy. You can pick these up relatively cheaply in discount stores.
Another option is a storage caddy for the bathroom to store his things in.
Using a toiletries bag or other useful items to pack your hamper in reduces waste and makes the wrapping part of the present. Finish it off with a bow rather than wrapping in paper.
For more information on how to put together a hamper check out the post How to Make a Personalised Hamper for Any Occasion.
Pre-made hampers can cost a fortune. Save money by making one up yourself. That way you can personalise it by putting in things you know your recipient will love.
You might also like: