Try these loaded tuna burritos with hidden vegetables for a quick and tasty budget meal.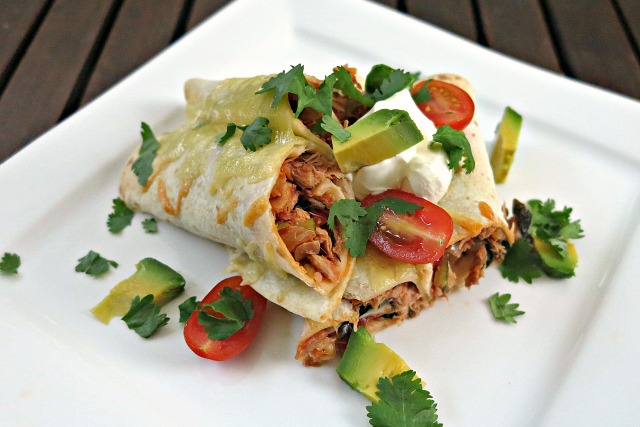 Looking for a quick and easy mid-week meal that's budget-friendly? These tuna burritos hit all the right notes, and they are healthy – jam-packed with hidden vegetables. The kids love them and don't even know they are in there!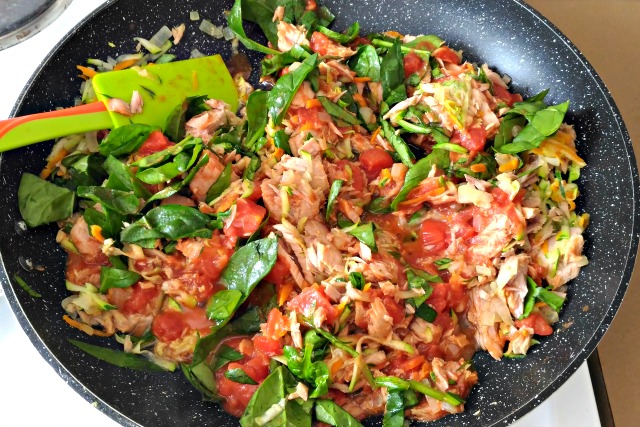 You can make the filling ahead of time, saving even more time in the evening. Just wrap, top with cheese and bake in the oven until the filling is heated through and the cheese is melted on top.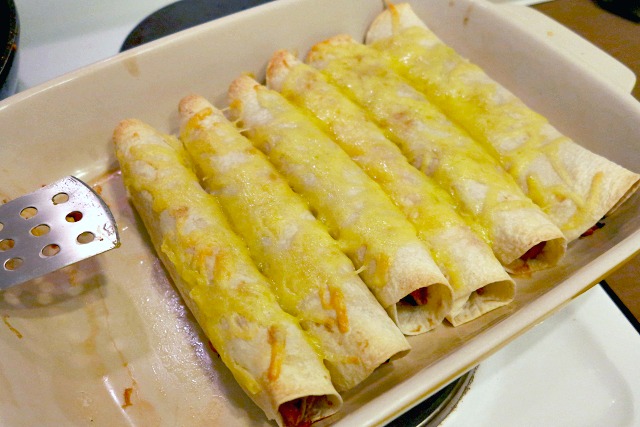 Then serve these burritos straight from the oven, maybe with a side salad, or you can 'load' them with your favourite toppings. In my case, I love sour cream, tomatoes, avocado (when it's not too expensive), jalapeno peppers and lots of coriander!
Loaded Tuna Burritos
Ingredients
1 onion, finely diced
1 carrot, grated
1 zucchini, grated
2 handful of baby spinach, roughly chopped
1 x 440g tin tuna in spring water, drained
1 x 400g tin chopped tomatoes
1 tsp. cumin
salt and pepper to taste
8 burritos
50g or so of tasty cheese, grated
sour cream, chopped tomato, chopped avocado, coriander leaves, jalapeno peppers to serve
Method
Preheat oven to 180°C
Sauté onion in oil in a frying pan over medium heat until translucent. Add carrot and zucchini and fry for a further 2 minutes.
Add the tuna and tomatoes. Season with the salt pepper, cumin and chilli to taste.
Bring to the boil and simmer until most of the liquid has evaporated.
Divide the mixture between the burritos, spooning it down the centre and wrapping the burritos.
Place in an ovenproof dish, sprinkle cheese on top and bake for 20 minutes or until the cheese is melted and golden.
Serve with the sour cream and a side salad.
For more Mexican inspired recipes check out: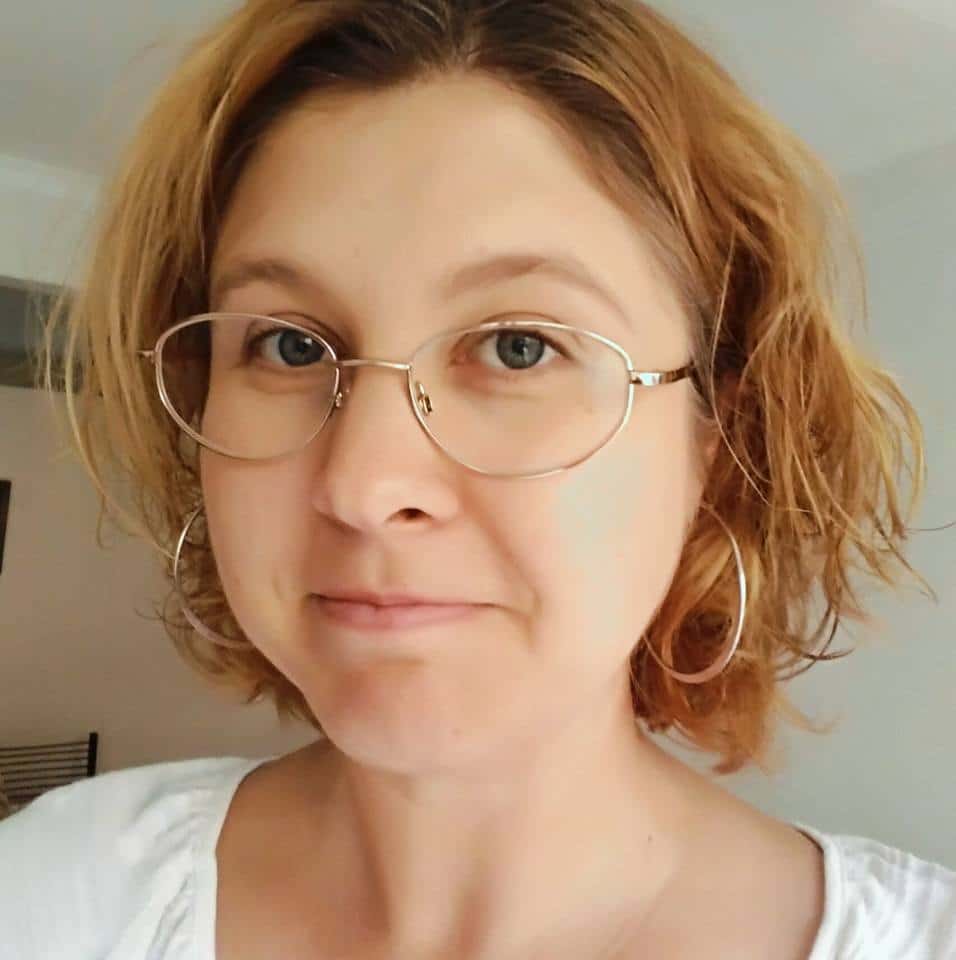 Melissa Goodwin is a writer and the creator of Frugal and Thriving who has a passion for living frugally and encouraging people to thrive on any budget. The blog is nine years old and is almost like her eldest baby. Prior to being a blogger and mum (but not a mummy blogger), she worked as an accountant doing other people's budgets, books and tax.