Crispy Potato Topped Cottage Pie
This website may earn commissions from purchases made through links in this post.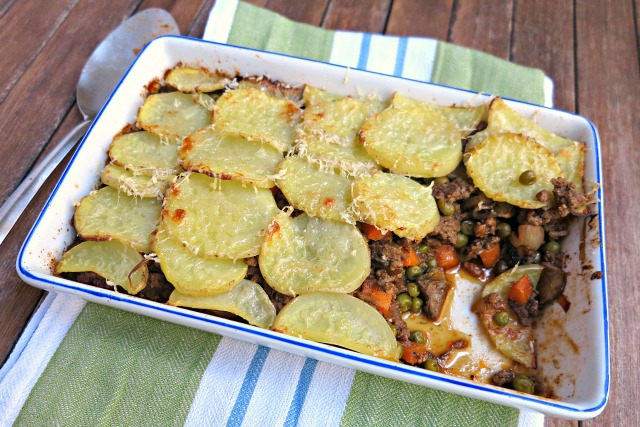 Whether you're stretching a little bit of food to feed the whole family or you're using up leftovers, this crispy potato topped cottage pie is sure to please. Tasty and inexpensive.

Cottage pie was on the menu plan the other night, but when I went to the fridge there was one solitary potato rolling around in the crisper (if you're wondering, I keep spuds in the fridge in summer – it's the only way to stop them from rotting in the QLD heat and humidity).
Undeterred, we had our cottage pie with a lovely crispy top rather than the usual mash, which of course makes it cheaper and less carb-full. And I have to admit, I prefer it this way.
There are a million different ways to make cottage pie, this is a method I used devised around the ingredients we had on hand, that was both easy and tasty.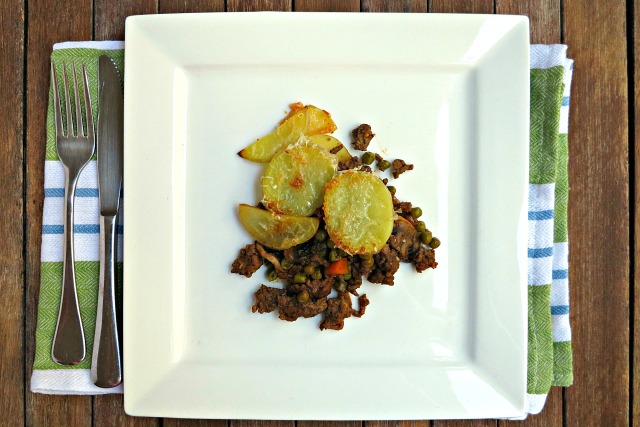 [mv_create key="151″ type="recipe" title="Crispy Potato-Topped Cottage Pie" thumbnail="https://www.frugalandthriving.com.au/wp-content/uploads/2011/01/one_potato_cottage_pie.jpg"]
For more mince recipes, check out:
JOIN THE NEWSLETTER