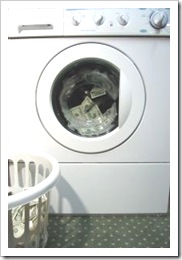 Looking at replacing the old stove? Doing some renos? Maybe the car needs upgrading. Or maybe you're looking to save a deposit on a new house.
Whatever your savings goal, a savings plan will enable you to save up for your next big ticket purchase.
While some purchases may come as a surprise (maybe the washing machine blows up unexpectedly – a great reason for maintaining an emergency fund), many are predictable and can be planned for.
By saving now for those future purchases, you reduce your reliance on debt, saving you money on interest; you have time to look around and get the best deal you can; and it is much easier to save a little each pay than it is to suddenly come up with several hundred or thousand dollars in one hit.
Not to mention it feels really good paying with cash.
Of course, to pay cash, you need to do a little bit of planning and saving before hand. Here's how.
How much will you need to save?
The first step in creating a savings plan for that big ticket item is to know how much you will need to save.
Go online and research your product, and the approximate price. This should only take a few minutes.
It is better to overestimate how much you will need to save. If you purchase the item at a reduced cost, then you've got spare money to splurge or put towards something else.
when will you need it by?
You may have a specific deadline in which you need to make your purchase. A good example of this is if you are saving for an overseas wedding.
On the other hand, you might choose to give yourself an arbitrary deadline in order to stay motivated.
Using a calendar, count how many pays between now and your deadline and divide your approximate cost by your number of pays. This is how much you will need to set aside each pay period in order to meet your savings goal by your deadline.
For example, after doing some research, you calculate you need about $10,000 for that overseas wedding next year.
You have 13 months to save which means 28 fortnightly pays. You will need to save $357 out of each pay to meet your saving goal before boarding time.
or How much can you afford to put aside each week?
If you're not on a deadline or you are limited as to how much you can save each week (and who of us aren't?), then reverse the above process.
First, work out how much you can afford to put aside each week. Then work out when you will reach your savings goal based on this amount.
For example, just say you are looking at buying a bigger fridge. You've done your research and decide you need to put aside around $800. You can afford to save $40 a fortnight towards the purchase cost. It will take you 20 fortnights or 5 months to save up for the fridge.
Mark the date on the calendar.
putting your savings plan into action
Once you know how much money you need or can save, the next step is to actually save it.
The best way to save money is to automate the process. Have a separate account and set up an automatic transfer for each pay day.
It's also a good idea to track your savings goals. How you track them is up to you: I like to use excel, but pencil and paper work fine, you might have multiple savings accounts, or you could put a big chart up on the wall to keep you motivated.
[Incidentally, you can use this plan for multiple savings goals. We are currently saving for new screen doors, a larger fridge, and roof insulation. For more information see: How to save towards multiple savings goals.]
what if you need it sooner than you can save?
What happens if you can't save enough money in time?
Well, you can rely on your credit card to cover the difference. At least you'll be better off than what you would be had you not saved anything.
Or you could try one or more of the following strategies to save yourself the debt:
Buy second hand
Consider factory seconds
Keep an eye out for sales or special deals
Sell your unwanted stuff to give your savings a quick boost
Temporarily cut everyday expenses to supercharge your savings
Add any interest earned to your savings amount
Put any windfalls towards your saving goal
Saving up for large purchases takes the strain out of buying them when the time comes. And it can be surprising how quickly a little each week can add up.
Find a better deal than what you first calculated initially and you will have the satisfaction of paying with cash that little bit sooner.
Melissa Goodwin is a writer and the creator of Frugal and Thriving who has a passion for living frugally and encouraging people to thrive on any budget. The blog is nine years old and is almost like her eldest baby. Prior to being a blogger and mum (but not a mummy blogger), she worked as an accountant doing other people's budgets, books and tax.