Save Money on Bed Sheets With These Top Tips
This website may earn commissions from purchases made through links in this post.
Frugality is about value for money. For sheets, that means buying the best quality at the best price. Here are 7 tips to save money on bed sheets.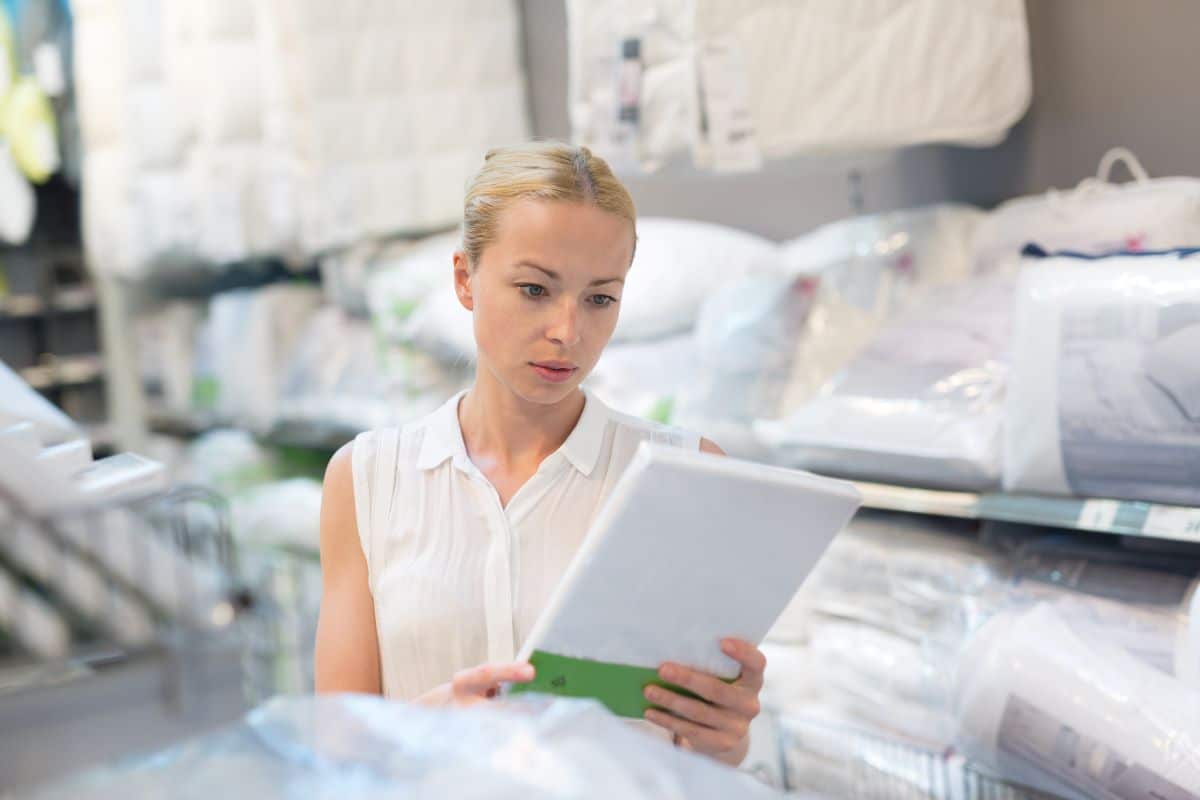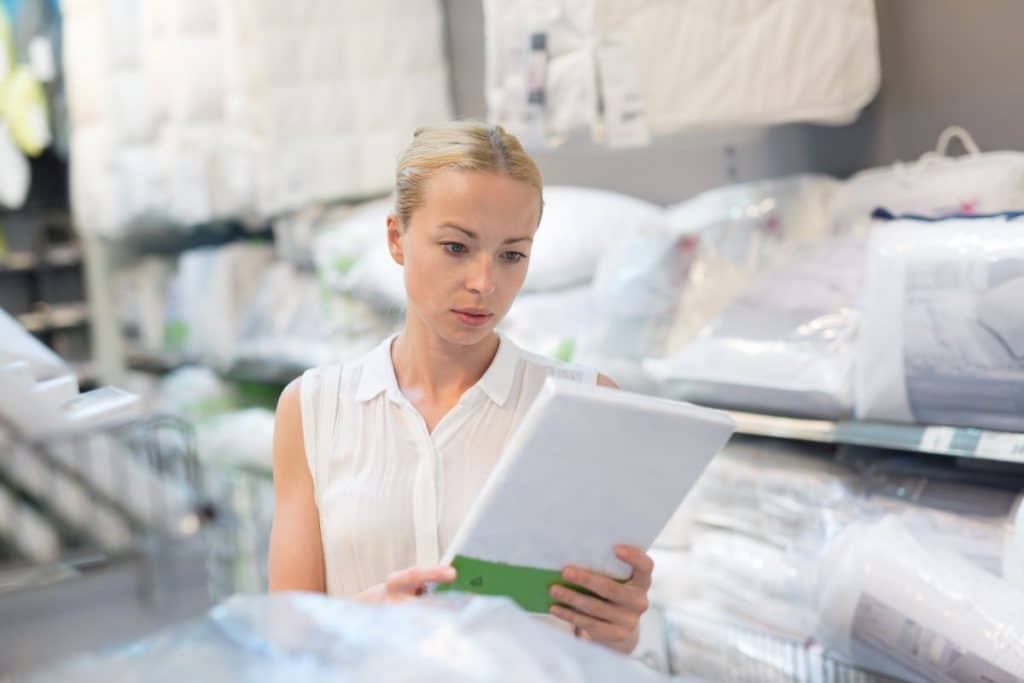 Quality bed sheets can be expensive. But it's worth buying quality if they last you longer. Replacing cheap sheets more regularly can end up costing you more in the long run.
That doesn't mean you have to pay top dollar for bed sheets though!
In this article I share seven tips for saving money on bed sheets.
1. Buy the best quality you can afford so they last longer
Being cheap up front can end up costing you more in the long run if you have to keep replacing your sheets regularly.
What's more, replacing your bed linen more frequently not only costs you money, it means more textiles in landfill.
It pays in the long run to buy good quality sheets that will last you many years. That upfront investment will pay dividends for years to come.
But what constitutes as a good quality sheet set?
I've written a whole article on what quality indicators to look for when buying sheets as well as some tips for making them last as long as possible.
As explained in the article above, things to look for are fibres used, thread count (you might be surprised by this one) and length and the type of weave.
You might also like: How to make great coffee at home without a coffee machine.
2. Buy good quality 100% cotton second-hand sheets
Keep an eye out for good quality 100% cotton sheets when you shop at the op-shops. They aren't always easy to find, which is why you need to keep a sharp eye out.
Another person's need to keep up with trends is your opportunity to buy quality and save money.
When shopping for second-hand sheets, check the label before you buy to make sure it's 100% cotton.
Avoid polyester-cotton as these aren't as good. I've found poly-cotton sheets at the op-shop are often pilled with those scratchy micro-balls that form on poly-cotton.
Hold the sheets up to the light and look for worn holes, tears and worn patches to make sure they are still in good knick.
If the sheets do have a hole or two, you can patch them to give them a new lease on life.
You might also like: How to shop the second-hand stores like an expert.
3. Buy sheets on sale
One of the best ways to save money on new sheets is to buy them when they go on sale – at least 40% off the regular price.
The first step when looking for bargains is to know what you're looking for. See how to buy quality sheets for tips on what to look for when shopping for bed linen.
Once you've narrowed down exactly what you want, do a reconnaissance of stores and brands and their regular retail price. Then keep an eye out for sales to bag a bargain.
It pays to start looking for new sheets before you need them.
I don't mean you should buy and stockpile stuff unnecessarily "just in case", but it's easier to wait for sales if you don't need urgently need something.
So when your sheets start to look like they don't have much life left in them, that is the time to start saving up and looking around for bed-sheet bargains.
You might also like: How to save money when buying clothes.
4. Buy the bottom sheet only
If you prefer to not sleep with a top sheet, it makes sense not to buy an entire sheet set.
Instead, you may save money by only buying the bottom sheet and the pillowcase.
Even if you do use a top sheet, it's often the bottom sheet that wears long before the top sheet. Instead of buying a whole new set, save money by only buying a new bottom sheet in a matching colour. That way you get longer wear from the top sheet and you're saving money as well.
5. If you shop online, make use of cashback sites
Shopping for sheets online widens the net for potential bargains. You're not limited to just the homewares stores in your area. However, it pays to buy from reputable retailers. If the sheet sets are suspiciously cheap, they are probably poor quality and not a bargain.
If you shop online, check to see if you are eligible for a cashback rebate before you close your shopping cart.
Cashrewards and Shopback are two Australian rebate sites. Swagbucks is more US-based although they have some Australian stores as well.
The best way to use online rebates is to first, know what you are looking for; then second, find the best possible price (hopefully discounted as well) and then see if there is a rebate available.
The chrome extension (desktop) is really helpful to see if there is a rebate available.
Browsing just the stores that offer rebates means you might miss out on the best deal possible.
You might also like: Apps that save you money.
6. Shop at Factory Outlets
Factory outlets like DFO can be great places to pick up brand name goods for less.
What is a factory outlet?
It's where stores sell last season's stock at discounted prices. Occasionally, factory outlets also stock 'seconds' which are goods with minor imperfections.
To get the best bargains from factory outlets, it's important to know what you want and the regular retail price to compare it to.
When it comes to sheets, you might have decided to look for 400 thread count 100% cotton sateen sheets. This narrows down what you're looking for.
Knowing the recommended retail price of this type of sheet will help you determine if you're getting a bargain or not.
Because factory outlets have last season's stock and clearance stock, you might not get the exact colour you're looking for. If you have a range of colour preferences then you're more likely to find that bargain (and all sheets are the same colour in the dark).
Save the maximum you can by shopping at the factory outlet when there is a sale on. Shop online and add a cashback rebate for even further savings.
7. Sheets as Gifts
Asking for bed sheets for Christmas is not the most exciting gift you'll ever get but they are useful and it helps save you money.
If a sheet set is out of your gift-givers budget, a gift card to your preferred bed linen store can help reduce the cost of your bedding.
Gift card + shopping on sale + online cashback can mean you only pay a small amount for quality sheets.
The key to maximising your savings on bedsheets is to buy the best quality you can afford at the best discounted price. And then make those sheets last as long as possible.
When they're at the end of their life, don't just throw them in landfill! Repurpose your sheets to give them an even longer life.
You might also like:
JOIN THE NEWSLETTER