Reverse Advent Calendar and Other Ways to Give at Christmas
This website may earn commissions from purchases made through links in this post.
Christmas is a time of giving and a reverse advent calendar is a great family tradition to make giving a part of your family tradition.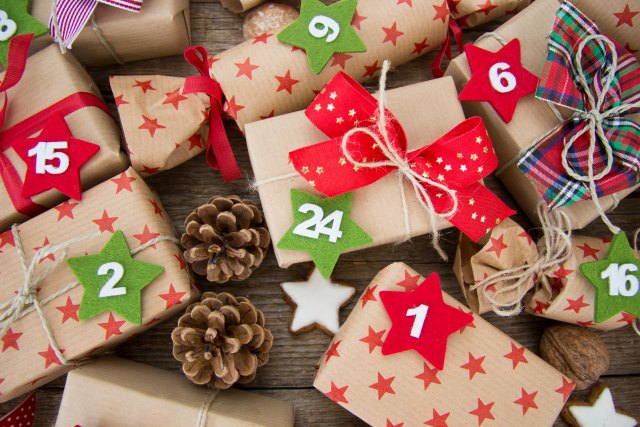 "To get the full value of joy, you must have someone to divide it with." Mark Twain
Here's a great Christmas tradition that I recently stumbled upon.
It's called a Reverse Advent Calendar, and it's a good reminder that while it's awesome fun to unwrap presents, we should think about the joy we can give others as well.
The Reverse Advent Calendar is the brainchild of Canadian Julie Van Rosendaal, who came up with the idea in 2015 as a way to get donations for her local Foodbank. Then the idea was then adopted and popularised by Foodbank in the UK.
A Reverse Advent Calendar is where you collect an item each day in the lead up to Christmas to donate to your local Foodbank, charity, shelter or refuge.
Rather than getting a surprise every day, you give one.
(Or you could do both and double the fun.)
What I like about this idea is that it's a tangible way for children to learn to think about the needs of others and give items that match those needs. Although charities are always looking for monetary donations as well.
How to Start a Reverse Advent Calendar
Before you get started, there are three important points to be aware of:
It's a good idea to contact your local charity and ask them what they need most, so you're giving exactly what is needed.
Plan to give your donations to your charity a week or two before Christmas so they can deliver goods on time or ask them exactly when they need it.
Make sure you donate new items, not used.
If you donate foodstuff, make sure it's non-perishable and in date.
Then it's just a matter of collecting an item each day and putting it in a box or bag ready to give to your charity before Christmas.
Of course, this is something you can do all year round. At each shop, pick up one extra item, especially if it's 50% off and then donate your goods each month.
Ideas for Your Reverse Advent Calendar
It's a good idea to check with your local charity first and ask them what they need. However, if you're looking for inspiration, here are a few ideas:
non-perishable food

dry foods

Christmas or other special foods

tea, coffee and other drinks

games

sporting equipment

DVDs

baby needs

vouchers
Other Ways to Give at Christmas
Instead of giving stuff, you can, of course, donate money. Donating online is quick and easy, and it enables charities to invest the money exactly where and how it is needed.
Here is a small selection of charities in Australia. If there are others you know of, feel free to leave them in the comments below.
And of course, all of these charities welcome donations throughout the year, not just at Christmas.
Christmas is a time of giving, and a Reverse Advent Calendar is a great way to give. However, there are lots of other ways you can give at Christmas and plenty of charities out there ready to divide the Christmas joy amongst the whole community.
You might also like:
JOIN THE NEWSLETTER