How the Saver Plus Program Can Help You Save More
This website may earn commissions from purchases made through links in this post.
Learn about what the Saver Plus Program is and how it can benefit low-income earners.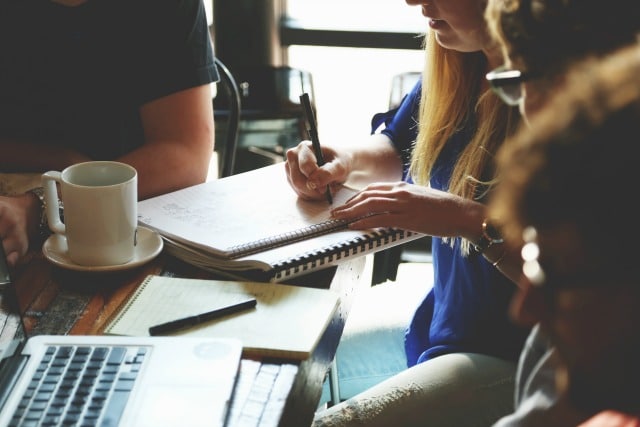 How much money can you save if you fill a two litre Coke bottle with $2?
That was the question presented to us in the Saver Plus program workshop.
The answer might surprise you.
(And you're invited to share your guesses in the comments below).
Today I want to share with you a program that's helping Aussies on low incomes save more: The Saver Plus Program.
What is the Saver Plus Program?
The Saver Plus scheme is a matched savings program for eligible participants. That means you save towards education costs over a ten-month period and the ANZ bank will match your savings dollar for dollar up to $500.
The program is delivered by the Brotherhood of St Laurence, The Smith Family, Berry Street, The Benevolent Society in partnership with the ANZ bank.
As part of the program, participants get personal support and guidance from a local coordinator to identify savings goals. Each participant also goes through the free, fun and informal MoneyMinded money workshops that cover topics like budgeting and saving.
More than 32,000 people have joined the ANZ Saver Plus program since the program began in 2003 saving a collective $17 million, which is pretty awesome.
I was invited to sit in on a session to learn about the program, which is where the coke bottle challenge comes from. I won't spoil it by giving away the answer here, but it is truly amazing how small amounts, saved regularly, can really add up!
If you're interested in finding out about the program and whether you're eligible, how it works, the benefits and how to apply, then read on!
And if you know someone who might be interested in the program, feel free to share this article with them to let them know.
Saver Plus Program Details
Here's what you need to know about the Saver Plus Program:
Who is Eligible for the Saver Plus program?
You may be eligible to join Saver Plus if you:
have a Centrelink Health Care Card or Pensioner Concession Card
are at least 18 years old
have some regular income from work (you or your partner) including casual, part-time, full-time or seasonal employment
have a child at school or attend vocational education yourself.
Contact your local community organisation that runs the program (see links below) to discuss eligibility.
How does the Saver Plus program Work?
Once you apply through one of the community organisations that deliver the program, you'll meet with a Saver Plus coordinator. Your Coordinator will provide you with personal support and guidance and who will help you set a savings goal.
You will need to identify an education-related item to save for and open an ANZ Saver Plus account with the ANZ bank. Then you will make regular deposits over a 10 month period. Once you reach your savings goal, ANZ matches the amount saved (up to $500) to go towards the purchase of the nominated educational item.
Educational items can include uniforms, textbooks, laptops, sports equipment, excursions, music tuition, TAFE or apprenticeship costs, and much more for either yourself or your children.
As part of the program, you also attend the MoneyMinded workshops run by your local coordinator. These free, fun and relaxed workshops cover topics like goal setting, budgeting, banking, debt and future planning. This is what I attended and I learned a lot!
(By the way, anyone can do the MoneyMinded workshop for free online here, whether you qualify for the program or not!)
What are the benefits?
The first and most obvious benefit is the matched savings – you save $500 and the ANZ bank match that by giving you another $500.
The second major benefit is the financial knowledge you gain from doing the workshops. Gaining clarity through goal setting, creating a budget, building savings…all of this knowledge will help for years to come.
But there are plenty of other benefits. A report done by RMIT University found that:
85% of participants have more control over their finances
86% of participants are better able to deal with financial problems
93% of participants have increased self-esteem
68% of participants have reduced levels of stress
And then there's the future benefit of investing in education (because the matched savings program is specifically for education costs). The RMIT report found that participants have better employment opportunities and higher future income because of their investment in education.
And when the money goes to kids' education, participants report improved academic performance, the ability to participate in class activities that they couldn't afford before and a greater enjoyment of school.
Informal Benefits of the Saver Plus Program
After sitting in on a session, I think there are a few other hidden benefits of doing the program:
The supportive, friendly environment. The budgeting workshop was friendly and relaxed and full of practical, useful information – I learned a lot. The coordinator shared sooo many useful resources with participants.
It was completely non-judgemental – no one was telling you what you should and shouldn't spend your money on. It was about empowering us to be more aware of our spending so we can make informed spending decisions.
Being able to swap stories and tips with people who are in a similar situation as you.
Meeting new people.
Learning from other participants experiences.
Gaining local knowledge you can't find on the internet. In the session I went to, one participant shared her secret local shop where she buys cheap wholesale fish.
How to apply
To inquire about the program, contact one of your local community organisations that run the program. Here are some contact details:
JOIN THE NEWSLETTER