4 from scratch meal ideas for busy nights
This website may earn commissions from purchases made through links in this post.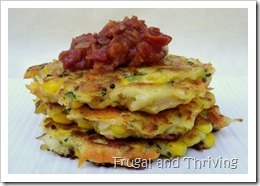 When evenings are busy – when you have after work or after school activities that see you walking in the door later than usual, it can be hard mustering the motivation to then cook a meal, especially one from scratch.
Not to mention that everyone is hungry and you want to have that meal on the table this side of midnight.
In an ideal world, you'd have a freezer full of meal-size casseroles or a pre-prepped meal ready to reheat and serve.
And maybe in a parallel universe there is an ideal world.
But if you're anything like me, these nights can see you reaching for the Dominoes Pizza menu.
Below are some of our quick and easy meals, cooked from scratch, that we throw together on busy nights.
1. Pasta
Pasta is one of the quickest and easiest meals to make when time is short.
To save even more time, boil the water in the jug then add the boiling water to the pot on the stove. Throw in your pasta, then toss together your sauce while the pasta is cooking.
Dinner in under 30 minutes.
Here are some quick and easy pasta ideas from the archives:
2. Meat and Veg
Meat and veg is another quick and easy meal. It doesn't need to be boring though!
You can jazz a piece of meat up with a good quality bottled relish or chutney (or your own), or you could make a pan sauce.
Our favourite pan sauce recipe (which goes nicely with pork steaks) is as follows:
Cook the pork steaks in a fry pan and then set aside. In the same pan, add a small clove of crushed garlic and sauté for a few seconds. Add a slosh of white wine and cook for a minute or two until reduced to almost nothing. Stir in a little cream and seeded mustard. Sauce done!
Here are some more ideas for quickly glamming up meat and veg:
3. Eggs
A traditional omelette is quick and simple to make and there is endless variety: add herbs, different cheeses, cooked or raw vegetables, spring onions, semi-dried tomatoes… the list is endless. Serve with some toast or bread and a salad and you have a complete meal in minutes.
Another option is the frittata. Beat a few eggs with some milk and grated cheese, bung in some cooked 'whatever is in the fridge' and throw it in the oven. To speed up the cooking time, make mini-frittatas in oven proof single serve dishes or muffin tins.
Some more ideas from the archives:
4. International inspired
Living three minutes walk from Dominoes Pizza can be a little too convenient on nights that I don't want to cook. However, home cooked pizza can be almost as easy as walking down to buy it, yet be much healthier and tastier.
If you keep some wholemeal pitta bread, homemade pizza sauce and some grated cheese in the freezer ready to go, you can have your own homemade pizza in a matter of minutes.
Another great standby is tinned beans and tinned tomatoes for Mexican inspired food. We have been enjoying vegetarian bean nachos nearly every week lately, although I have been cooking dried beans and then freezing them in batches rather than using the tinned variety. Vego nachos can be on the table in under 30 minutes.
Here are a few other ideas from the archives:
Cooking meals from scratch doesn't have to be hard or time consuming. You can make it even easier by having a well stocked kitchen: some tinned foods, some easy to defrost frozen foods, some veg in the crisper or freezer, a smattering of choice conveniences and a little planning.
*Top tip: You're more likely to cook after a long day if you come home to a clean kitchen.
What are your standby meals from scratch for busy nights?