Low-Waste Gift Ideas for Adults
This website may earn commissions from purchases made through links in this post.
Looking for low-waste gift ideas for adults that they will enjoy receiving? Read on for a list of gift ideas to suit all tastes and all budgets.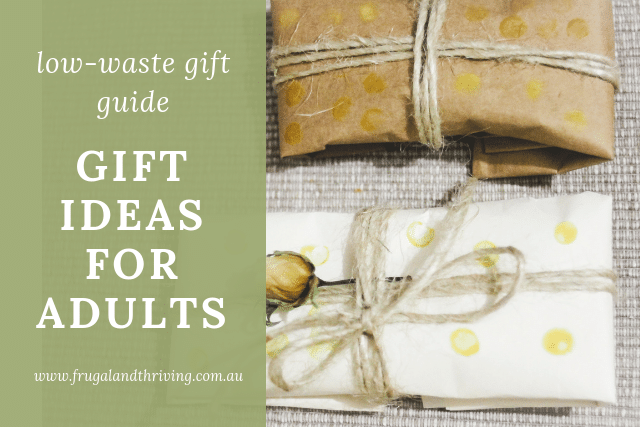 Many families these days don't give gifts to the adults in the family and just give gifts to the children.
This not only saves money, of course, but it's also a way to go zero-waste! At least amongst the adults.
However, if you are giving gifts to the adults in your life, here are some low-waste gift ideas for them to enjoy.
How to Give Low-Waste Gifts
Low-waste gifts don't have to be the kinds you might see on Instagram like bamboo toothbrushes. It's possible to get gifts your recipient will love, without creating the tsunami of waste that tends to happen at Christmas.
When buying low-waste gifts, here are some things to keep consider:
Does it have minimal packaging?

Is the item made from natural materials? Or can it be recycled? Or does it last a generation?

Does the gift support local business and the local economy? Markets are a great place to get gifts that support family cottage industries.

Can you DIY it?

Can you go stuff-free and get experiences?
It's not necessary to aim for perfect! Zero-waste sounds great, but it's probably not attainable unless you have a no-gift policy. However, we can make a significant positive impact if we all reduce the amount of waste we produce.
Low-Waste Gift Ideas for Adults
With the above in mind, here's a list of low-waste gift ideas.
For more low-waste gifts ideas, check out these companion articles:
Low-Waste Digital Gifts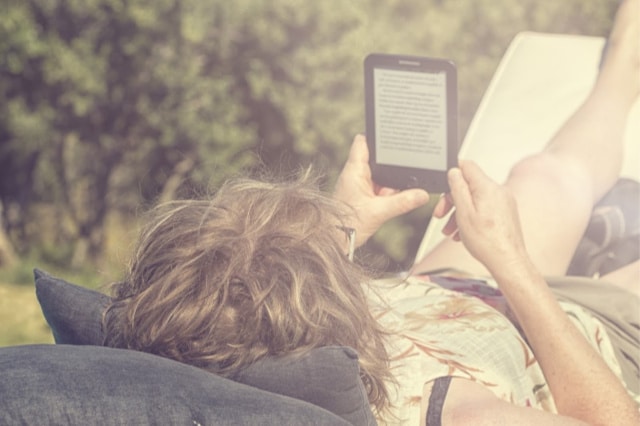 As an avid reader, I usually ask for a Kindle voucher. I've also asked for music vouchers and audiobook vouchers and they are my favourite gift.
*You can buy gift cards for digital products like Google Play or Netflix at most major retailers or at Australia Post. Choice has a useful guide to buying gift cards and what to be aware of. Check to see if there is a digital gift certificate option to avoid the little piece of plastic.
Digital Books. Give the gift of reading without the clutter. Consider Kindle books (which you can read on any device, you don't need a Kindle), a Kindle Unlimited Subscription, or an Audible book or subscription. Not sure what book to buy? Amazon now does gift certificates in Australia which can be used in their digital library.
Digital Music. You can gift a Google Music subscription, a subscription to Spotify or buy gift cards for the iTunes Store.
Digital Movies. A Netflix gift card can be used to pay for an existing subscription or to begin a new subscription (which can be cancelled any time). Alternatively, you can get movies, and TV shows through Google Play with their gift certificates or the iTunes store with iTunes gift certificates.
Digital Magazines. You can read most magazines for free online through your local library. However, if you want to gift a mag subscription, you can do so through iSubscribe, Zinio (where you can also buy single issues super cheap) and Pocketmags.
Low-Waste Experiences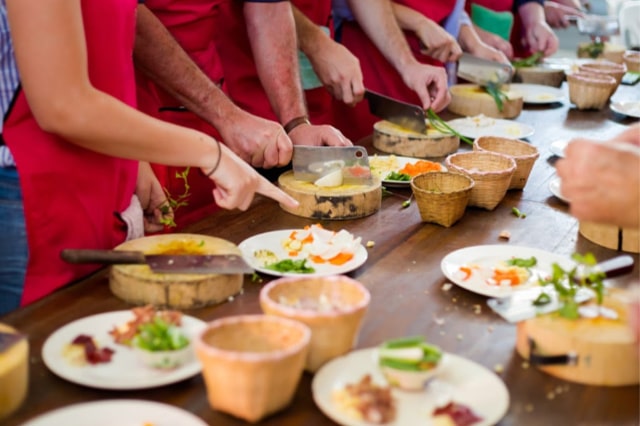 Cleaning service. Perfect for the busy person, a cleaning service, even a one-off one can be a great help. Consider DIYing a cleaning service for a budget gift.
Lessons and Classes. Ideas include art classes, woodworking lessons, cooking classes, photography lessons, music lessons and dance lessons. For online classes that cover a wide variety of hobbies, check out Craftsy or for practical courses like coding, check out Udemy. All courses can be gifted.
Activities. Canoeing or kayaking, a pass to the rock climbing wall, to name a few. Check out Groupon for local discounted adventure activities.
Events. Event tickets – either paid in full or a partial payment towards a ticket – is another low-waste option. Tickets to sporting events, theatre or live production, a concert ticket or a movie voucher.
Food experience. Experiences can include a restaurant voucher, a wine or brewery tasting or high tea. For budget options, you can DIY a high tea or do a wine-tasting party at home using budget wines.
Spa. Spa gift ideas include a facial, massage, manicure and pedicure. Look for a local, home-based beauty therapist to support local or DIY it for a cheaper option.
Low-Waste Homewares Gift Ideas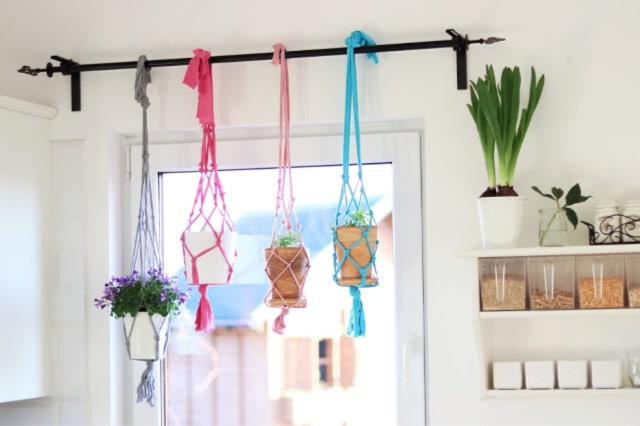 Plant Hanger. What's old is new again and macrame is currently all the rage. Plant hangers are great for people who want indoor plants but may also want to keep them out of reach of young children or pets. DIY your own macrame plant hanger (there are dozens of tutorials on Pinterest) or purchase handmade.
Quilt. If you're a quilter, consider gifting a handmade bedspread, throw or knee rug. Quilts make great beginning sewing projects, so even if you're not a quilter, you can still make a wonderful gift. For the crocheters and knitters, a wool throw rug in just the right shade for your recipient will be enjoyed for years to come.
Cloth napkins. These are simple to make yourself. In fact, here's a tutorial on making no-sew linen napkins and another tutorial on making simple cotton napkins.
Serving Platter. A serving platter is useful when entertaining and serving everyday meals. Your local market is a great place to pick up beautiful, one-of-a-kind pieces for the person who likes handmade pottery.
Natural Soy Candles. A relaxing bath isn't complete without candlelight. Natural soy candles in a glass jar are a lovely gift or make your own with a soy wax kit and recycled jars.
Reed Diffuser. Make the bathroom smell great with a DIY reed diffuser. An alternative to a reed diffuser is a DIY room spray.
Homey Books. The Simple Home. by Rhonda Hetzel of the Down to Earth blog. This is a lovely "coffee table" book with lots of useful advice on simplifying the home.
Miscellaneous Low-Waste Gift Ideas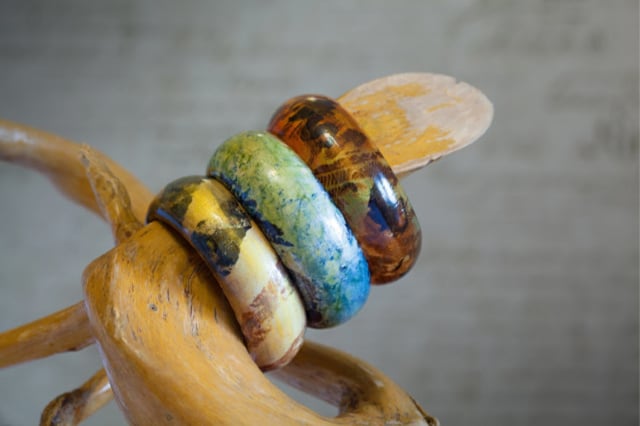 Second-hand items. Whether you're 're-gifting' or buying second-hand, it's possible to make a lovely gift from used items. Don't think 'used' though, think 'vintage' and 'antique' and suddenly second-hand no longer seems cheap and nasty. Here are some second-hand gift ideas.
Accessories. These can include handmade, locally or ethically made jewellery, scarves, belts, bags (here are some DIY tutorials),
Planner. A planner, organiser, diary or calendar is a practical gift for just about everyone.
Journal. A decomposition book is a journal made from recycled materials. A fountain pen would go well with a journal.
Coffee Press. Enjoy your favourite brew without the waste with a plunger/french press. Pair this with a stylish reusable coffee cup.
Water bottle. Save thousands of dollars and plastic bottles with a reusable water bottle.
It is possible to enjoy a traditional Christmas while keeping waste to a minimum.
For more low-waste gift ideas, check out the low-waste gift page.
You might also like: