Low-Waste Gift Ideas For Teens
This website may earn commissions from purchases made through links in this post.
Avoid waste and clutter with these low-waste gift ideas for teens that they will enjoy.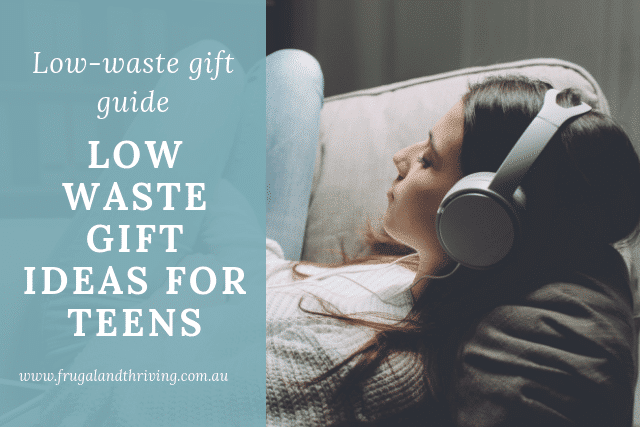 So many gift ideas for tweens and teens involve fast fashion, tech accessories and kitsch stuff that ends up as clutter.
But there is a wide range of gift ideas perfect for teens that don't cost the planet.
Low-Waste Gift Ideas For Teens and Tweens
Below is a whole range of low-waste gift ideas for teens to suit every budget.
For tweens and younger teens, there's some cross-over with the gift ideas for kids ideas, so check that out for more ideas.
For older teens, there's some cross-over with the adult gifts ideas.
Experiences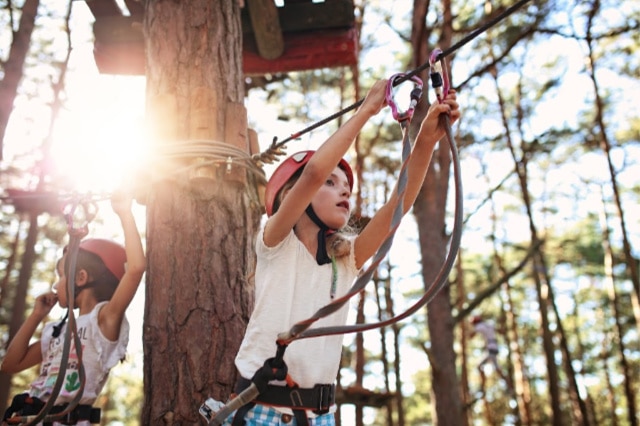 Lessons and Classes
Does your teen or tween have a favourite hobby? Or one they want to try? Why not gift them a class?
Ideas include art classes, woodworking lessons, photography lessons, music lessons and dance lessons. For older teens, consider gifting them driving lessons. For online classes that cover a wide variety of hobbies, check out Craftsy or for practical courses like coding, check out Udemy. All courses can be gifted.
Activities
Look around at your local area for activities your teen might like. Canoeing or kayaking, stand-up paddleboarding, a pass to the rock climbing wall, archery lessons, high ropes adventure course, paintballing, go-cart racing, to name a few. Check out Groupon for local discounted adventure activities.
Field trips
Things like trips or tours to the museum, sleepover at the aquarium, a night at an observatory, a day at the local aqua park.
Events
Event tickets – either paid in full or partial payment towards a ticket – is another low-waste option. Tickets to sporting events, theatre or live production, a concert ticket or a movie voucher.
Spa
High school students have a lot of study and stress. A massage or mani-pedi might be just the thing to help them unwind over the Christmas holidays. DIY it for a cheaper option. This is a great way to spend special time with your teenager.
You might also like: DIY Spa Hamper on a Budget.
Digital Subscriptions and Gift Cards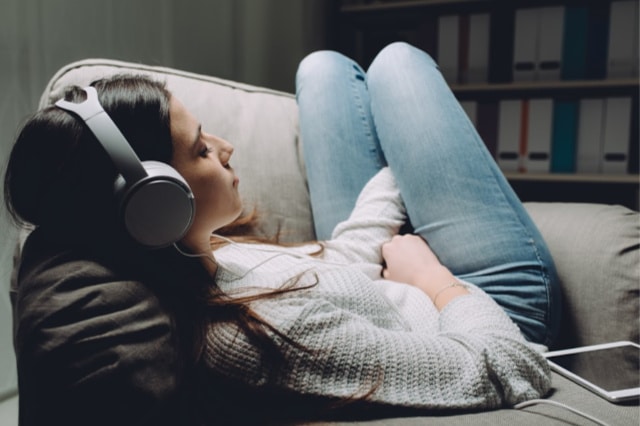 Avoid stuff with a digital gift or subscription. I have actually asked for a music subscription for myself! Great ideas for kids and adults as well as teenagers.
*You can buy gift cards for digital products like Google Play or Netflix at most major retailers or at Australia Post. Choice has a useful guide to buying gift cards and what to be aware of. Check to see if there is a digital gift certificate option to avoid the little piece of plastic!
Digital Books
Give the gift of reading without the clutter. Consider Kindle books (which you can read on any device, you don't need a Kindle), a Kindle Unlimited Subscription, or an Audible book or subscription. Not sure what book to buy? Amazon now does gift certificates in Australia which can be used in their digital library.
Digital Music
You can gift a Google Music subscription, a subscription to Spotify or buy gift cards for the iTunes Store.
Digital Movies
A Netflix gift card can be used to pay for an existing subscription or to begin a new subscription (which can be cancelled any time). Alternatively, you can get movies, and TV shows through Google Play with their gift certificates or the iTunes store with iTunes gift certificates.
Digital games
PlayStation, Xbox and Nintendo all have gift cards available in most grocery and department stores and online. Depending on the games your recipient likes to play, they may appreciate a gift card from Steam or Blizzard.
You might also like: DIY Gamer's Gift Hamper.
Digital Magazines
You can read most magazines for free online through your local library. However, if you want to gift a mag subscription, you can do so through iSubscribe, and Pocketmags.
Useful Low-Waste Gifts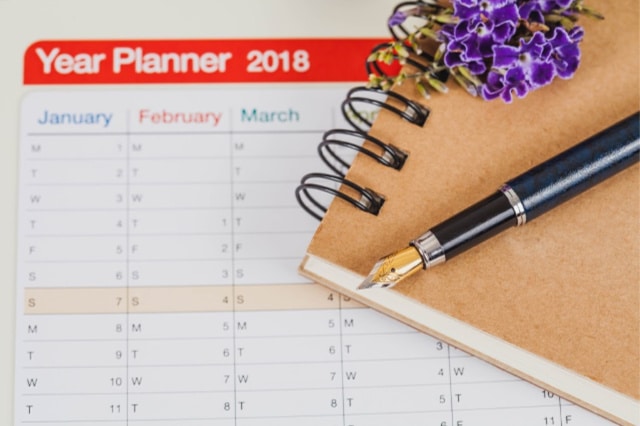 Planner / Organiser
For the busy teen, to get into the habit of being organised. You can DIY a planner (there are heaps of ideas on YouTube) or purchase one from your local office supplies store. Alternatively, you could get a regular diary or calendar.
Corkboard
Corkboards are great for organising things, to use as a mood board or to just display photos and other memorabilia. Dress up a plain corkboard to turn it into a special gift with these ideas.
Water bottle
Save money on water and encourage plastic reduction with a reusable water bottle.
Coffee Cup
For tea, coffee or hot chocolate, encourage waste-free with a reusable coffee cup.
Bag
You can make your own bag as a gift (there are lots of tutorials here) or buy one. Bags are always useful!
Bed Quilt
Are you a quilter? A new bedspread in your teen's favourite colours is a gift they will use for years.
Skin and Makeup
This natural lip gloss is always a popular brand. Nourished Life also has a natural teen skincare pack and for the older teen, this bamboo vegan makeup brush set would be nice. For an almost natural mani-pedi, check out their almost natural nail polish.
Ethical Accessories
DIY jewellery, vintage jewellery, handmade jewellery from your local market or ethically made jewellery all make great gifts for someone who loves accessories. If you know someone who likes to make their own jewellery, consider gifting kits or supplies. Hats, scarves and belts also make useful gifts for teens.
Books For Teens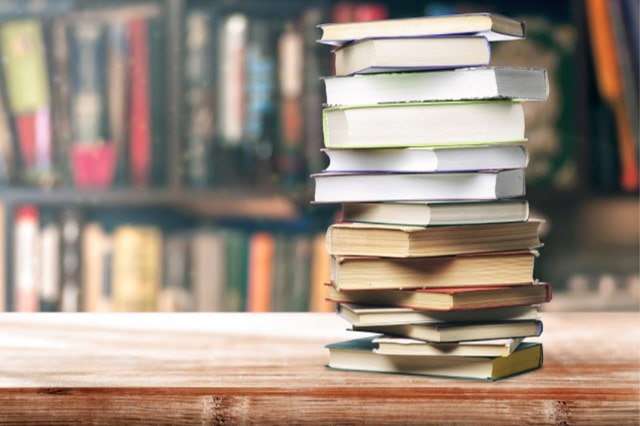 Fiction books should always be based on the recipient's interests. Non-fiction books, on the other hand, are a great way to broaden horizons. Some non-fiction book ideas for teens:
There are lots of gift ideas for teens who don't need more stuff. Avoid fast fashion and disposable kitsch stuff that you often find on other gift lists and get something low-waste that they'll use and love.
To see all of the low-waste gift guides, check out the low-waste gift page.
For more gift ideas that might suit your teen, see also
JOIN THE NEWSLETTER