Brown bagging it to work is often a symbol of frugality, touted as a way to save money in these hard economic times.
And it's true, buying lunch every day can really add up. Why pay up to $10 for a sandwich when you can make it for $2?
So why do we need to be reminded to save money by taking our lunch to work and why is it so unappealing?
The problem is that we see homemade lunch as boring, or we're just not organised enough to get lunch ready in the morning before work.
And twelve years of warm, soggy schoolbag sandwiches doesn't leave us enthused to continue the habit into our working life.
But lunches don't have to be soggy or boring. Here are some of my tips for un-boring lunches.
Keys to an appealing work lunch
Assemble your lunch at work. The problem with a sandwich or salad is that it can be pretty soggy by the time lunch rolls round. If you have the kitchen facilities at work, take the ingredients in separately and assemble your sandwich or salad each lunchtime (a weeks worth of lunch ingredients prevents takeaway temptation).
If you don't have kitchen or food storage facilities, or the time, you can take your lunch ingredients pre-cut in separate Tupperware-like containers and assemble before eating. While it might be impractical to take every ingredient separately, you may choose to butter the bread at home and add the 'dry' ingredients, adding wet ingredients such as mayonnaise and tomato just before eating.
Make the deli your lunchtime friend and take advantage of the pre-sliced cheeses, roast beef, lunch meats, salads and antipastos. Coupled with some fresh crusty bread you can make a gourmet sandwich for a fraction of the price of a purchased one. Making your sandwich on fresh bread is important, so buy a roll or two on the way to work so that you're not facing stale bread (or waste).
Add flavour with your favourite condiments. Whole egg mayonnaise, chilli sauce, pesto, chutney or relish can take a boring sandwich and make it gourmet. If you're stuck for ideas, check out the range at your local sandwich shop and imitate your favourite fillings.
If you get the 3pm slumps, then cut the carbs and the caffeine and get plenty of protein and vegetables / salad. This reduces the blood sugar spike/slump cycle, giving you more constant, slow-release energy.
To save money and reduce packaging waste: rather than buying individual portion packs, buy food in bulk, divide it at home and take it to work in reusable Tupperware-like containers.
If you don't have access to refrigeration, then keep your food cool by investing in a mini lunch esky or keep an iceblock / frozen drink in your lunchbox.
If time is an issue, spend a little while on Sunday night preparing food (chopping, washing salad, portioning snacks, baking etc) for the following work week.
Some lunch box ideas
Leftovers
If you have access to a microwave leftovers can be the most tasty, filling, cheap and easy lunch solution (although most leftovers can be eaten cold!). Leftovers would have to be my all time favourite lunch despite their negative wrap, and your workmates will be salivating at the smell of last night's lasagne.
Wraps and other breads
Make your sandwiches more exciting by changing the bread option. Wraps make a nice change and tend to be less 'carby' than bread, or you could fill a pita bread pocket, or enjoy a fresh baguette or some Turkish bread.
Crackers and…
Know as the "diet" lunch, crackers (Cruskits, Ryevita, Saos etc) and topping doesn't have to be boring. They are convenient to keep at work as they don't go stale and mouldy like bread does.
My favourite cracker topping was a slather of ricotta / cream or cottage cheese, topped with a little lettuce, some tinned tuna and drizzled with a little bottled pesto. Far from boring and I could keep all the ingredients in the fridge at work. Rather than cheese, you could use a dip or spread like hummus, bubaganoush and top with salad and protein of your choice.
Savoury muffins
I sometimes make these for DH because they are a healthier option than plastic cheese on white bread (his usual fair). Made with wholemeal flour (and of course eggs and butter, which add nutrients and essential fatty acids) and contain grated vegetables, cheese, corn kernels and either ham or shredded chicken.
The "bento box" lunch
A bento box is usually a selection of sushi and sashimi etc in little compartments, but you don't have to restrict your meal to Japanese. You could have a selection of crudités and dip coupled with cheese, fresh or dried fruit, nuts, antipasto, lunch meat, tinned tuna or hard boiled egg.
Soup in a flask / tinned soup
There is nothing like homemade soup in winter, with a little bread on the side. If you have the facilities to reheat it, then you can take it in a Tupperware container or bottle, otherwise a flask will keep it warm until lunch. An alternative is to take tinned soup that can be heated.
Salads
Salads can be partially or fully prepared at home or you could make them up at work. The key to a great lunch salad is protein. Alternatives to the usual garden salad include pasta or rice salad. These are best made at home but can be purchased cheaply at the supermarket deli.
Go mini
For these kinds of lunches, you have to be a little prepared before hand. Mini quiches, frittatas, pastries, meatloaves can all be made in a muffin tin ahead of time and last for part or all of the week and the great thing is that they are packed full of protein and vegetables, a great lunch choice.
Bakes and Baking
Another prepare ahead lunch, something like tuna pasta bake or vegetable bakes can be eaten both hot or cold at work.
And some homemade muffins or biscuits or slice make morning tea a little more exciting without trekking to the vending machine.
Fresh fruit
The great thing about fruit is that it comes in it's own packaging and can make a nice 'dessert' after lunch.
Dried fruit, nuts and seeds
These are great to keep at your desk or in your pocket for a healthy and cheap snack. An alternative is the humble muesli bar, either purchased or made at home.
Yogurt
I used to take my yogurt in a small Tupperware container and stir in some honey, seeds, fruit or crushed linseed. It's cheaper this way than individually portioned and you can make it to suit your own tastes.
Lunch doesn't have to be boring or difficult. With a little planning and preparation, you can save money and enjoy a tasty lunch everyday. And the best way to eat it? On the grass under a tree, away from the desk, for just a little while.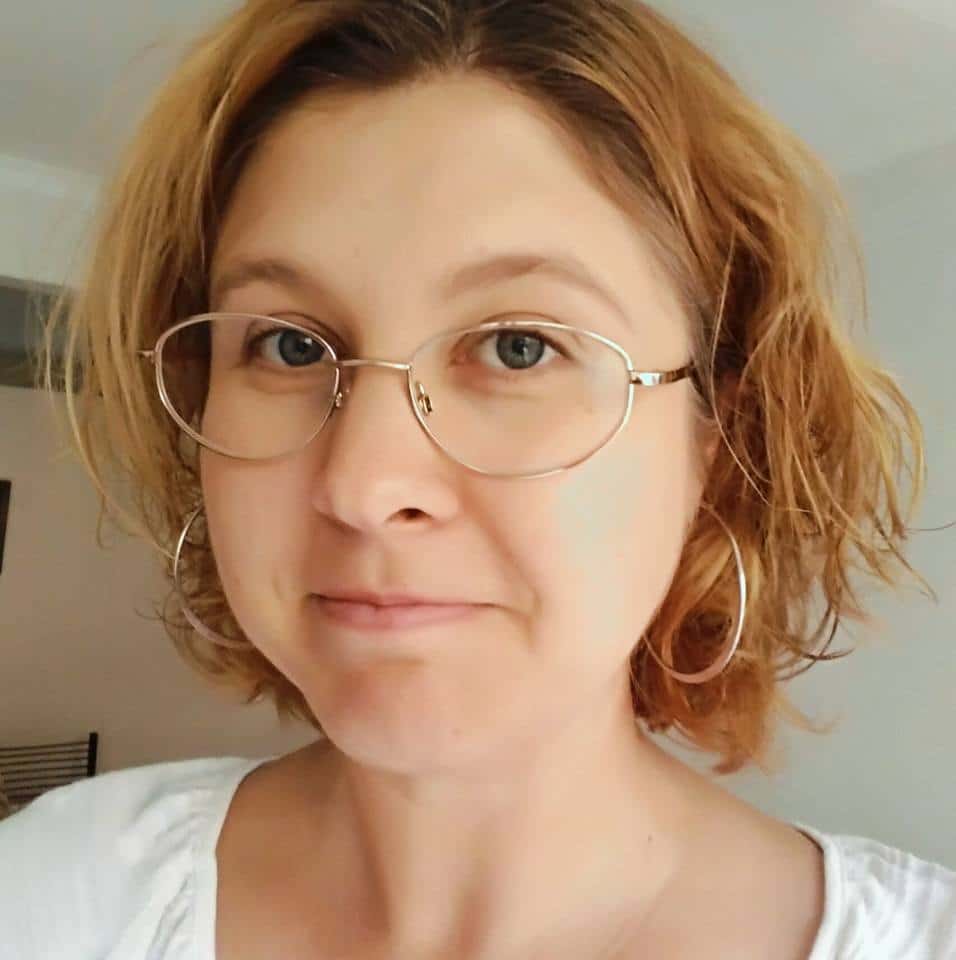 Melissa Goodwin is a writer and the creator of Frugal and Thriving who has a passion for living frugally and encouraging people to thrive on any budget. The blog is nine years old and is almost like her eldest baby. Prior to being a blogger and mum (but not a mummy blogger), she worked as an accountant doing other people's budgets, books and tax.