survive the summer school holidays without blowing the budget
This website may earn commissions from purchases made through links in this post.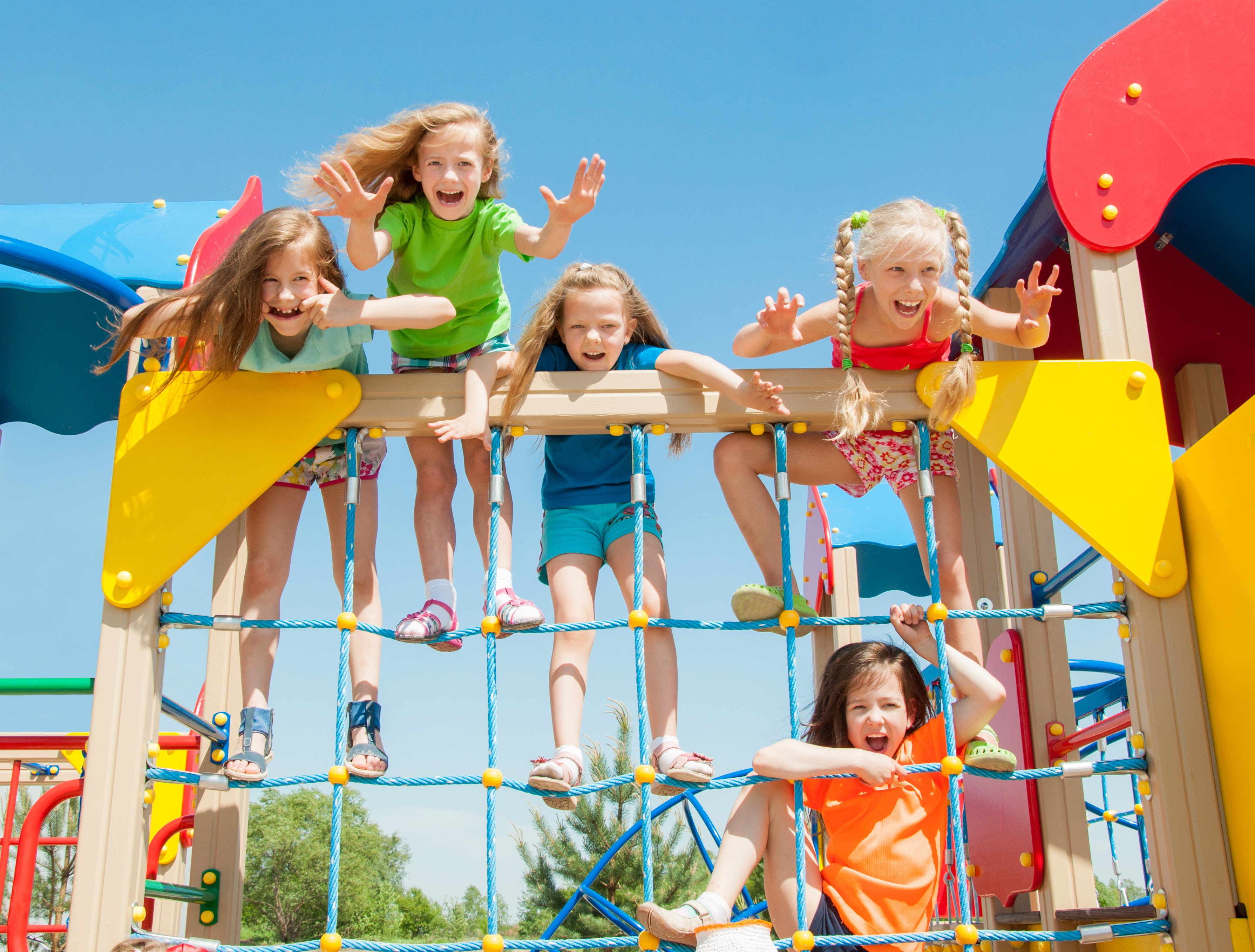 "I'm booooooored."
"It's not even holidays yet. Go find something to do" I replied through gritted teeth, wondering if it's Sav o'clock yet.
"The toilet needs scrubbing if you're bored."
"ME. ME. Oh Me! Let me! I want to clean the toilet." My four year old screamed, jumping up and down in the background as my son just scowls and slumps off. What a difference a few years make.
When we were kids my mum would just kick us out of the house with a reminder to be back by dinner time.
But we have no backyard and live on a busy main road. It's not safe for the kids to run around in the streets like we did. So for us, outdoor play means a trip to the park. There's the almost constant onus on me to provide some kind of stimulation (even if that just means taking them to the park).
So it pays to have a game plan.
How to Make the Best of the Summer Holidays
Let Kids Be Bored
Boredom is good. Boredom leads to creativity.
While it's fun to spend time with the kids, and it's a good idea to schedule some activities to keep them from going mental at home or being Velcroed to a screen, childhood doesn't need to be over-optimised or over-parented.
Entertaining your kids every minute of the day is exhausting for you and it robs them of the opportunity to learn how to entertain themselves. If they haven't learned how to entertain themselves, what will they rely on as adults for entertainment?
Don't feel guilty about saying: 'go and play, leave mummy alone to have a cup of tea.' It's good for everyone.
Having said that, when we were kids, we learned games from the older kids in the neighbourhood. But as kids often don't play freely in the neighbourhood anymore, it might be necessary to teach them handball or elastics or marbles and then step away and let them at it.
Plan Ahead
Just a little bit. And have a few ideas up your sleeves for when siblings start laying into each other.
I'm not very good at spontaneity. I work better with a plan and we have more fun if I'm organised.
Even if we don't stick to our plan, I like to face the day armed with some direction.
If you need a plan too, here's how I plan the holidays:
Draw up a calendar put in the events you already know and have planned: Christmas, BBQ with the neighbours, trip to nanna's etc.

Next, if you're planning a few activities that cost money, put those in your calendar and spread them out over the holidays.

Then check out the free activities and events in your local area and plug these into your calendar too.

Sprinkle in a few play dates.

And finally, write a list of ideas to draw from for when the kids have run dry of ideas and need some inspiration. If you've been inspired by Pinterest and you want to get crafty or do an art project, it's a good idea to plan ahead and have the necessary materials on hand so you can get straight into it when the inspiration strikes.
You don't need to micro-manage every moment of their day, but a few ideas helps inspire them and keeps you from going batty.
If you like, Choose a Few Paid Activities and Look for Ways to Save
Holidays are a an opportunity to break out of your everyday routine and do something special. However, you don't want to max out the credit card doing it.
The movies, theme parks, trip to the ice cream shop with friends, bowling, laser tag, mini golf, indoor trampolining…there are plenty of ways to spend a fortune during the school holidays.
The key is to find a balance between trying new fun things and sticking to your budget.
Plan just a few paid activities and sprinkle these throughout your holidays. Work out how much they will cost in advance and check that your budget will accommodate them. Or for the more spontaneous, set aside some money specially for fun activities. Once your money runs out, it's free activities from then on!
Be savvy and check out shop a dockets, local coupon papers, Facebook offers, membership discounts and discounts advertised in the local paper and save on your planned activities.
Make Memories Not Purchases
The summer holidays presents a great opportunity to do all the things you can't during the school term.
Something as simple as doing some cooking with the kids (or letting them cook for you if they're a bit older), will not only pass the time, it will build essential life skills and create childhood memories that they will treasure for a lifetime.
Not only that, doing plenty of cooking and baking (at least, if it's not stinking hot) will save you money on snacks. It's so much cheaper and healthier to make your own snacks than buying pre-packaged snacks. Don't forget to pack your snacks and a water bottle each when you go out (we all use Cheeki water bottles) – this will save you a bucket load on food when you're out and about!
The great thing about the summer holidays (here down under) is that Christmas is smack bang in the middle. So you can spend the days beforehand preparing by doing some Christmas crafting or Christmas baking. We use an advent calendar to plan out some pre-Christmas activities.
There are also a ton of things you can do for free outside the house. Go to the park. Go to the skate park. Ride a bike. Go for a swim at the beach or river. Go on a picnic. Go on a bushwalk. Check out your local art gallery. Play cricket. Visit a friend.
The important thing is, you don't need to spend money to have a memorable summer holiday. Looking for other activities ideas? Here's a huge list of 101 ideas and here's a super fun one that doesn't involve a whole load of parental input.
Check out local free activities and events
This is a great time of the year for local free activities and events. Your local council will probably hold Christmas and New Year celebrations – make the most of them, they're great fun!
Your local library will also host free activities over the school holidays. Our library offers an array of programs for all ages – from storytime and craft to learning computer code!
Shopping centres can offer free entertainment for the kids – you don't need to shop to enjoy it. I live about 5 minutes walk from Bunnings and I'm not above taking the kids to the craft sessions and for a play in the playground while I have a cuppa and buy a few plants. Or letting my kids run round the Mcdonalds playground while I read a book in the air conditioning.
Look for free local events in your local paper, local kids magazine, Facebook, online local events calendars and community notice boards.
Organise a few play dates
As sad as it is, gone are the days when kids just played with the neighbours' kids in the street.
Today, for better or for worse, we have the play date.
But at least that means the kids are entertaining each other while you're getting on with adult stuff or having a chat with a friend.
Don't Stop Learning
Learning is a lifelong project. It's not something that is or should be confined to a classroom.
If done properly, learning should be fun. My son is looking forward to doing science experiments from a book we borrowed from the library, reading comic books, coding and visiting a dairy farm. This is all learning. And it's fun.
Learning new things is natural for kids. They crave and thrive on new information and meaningful work.
Studies show that kids can forget a lot of what they learn over the summer holidays. But this can be prevented by incorporating some fun 'learning' activities into each day, even if that just means 30 minutes of reading.
Consider learning a new craft together, learning to cook, learning calligraphy (I could watch this all day)  learning a new language or learning a musical instrument.
Save for next holidays during the term
I put aside a couple of dollars each week during the school term so that we can enjoy a few special outings, like a trip to the movies or ice creams on the beach, during the holidays.
It's a little bit late to start saving during the term for these holidays, but make a note or adjust your savings plan so that you're always prepared for the next holidays. It only takes a few dollars a week to allow you to say Yes! to some of the school holiday requests.
Summer school holidays: long days of sunny weather, magpies, mowers, BBQs and flies, of not having to get up early and rush the kids off to school, plenty of time to spend together as a family. Ignore the pull of the shopping centre (unless it's to participate in the free activities and make the most of the air con) and instead, make memories that will last a lifetime.
What are your favourite summer school holiday activities?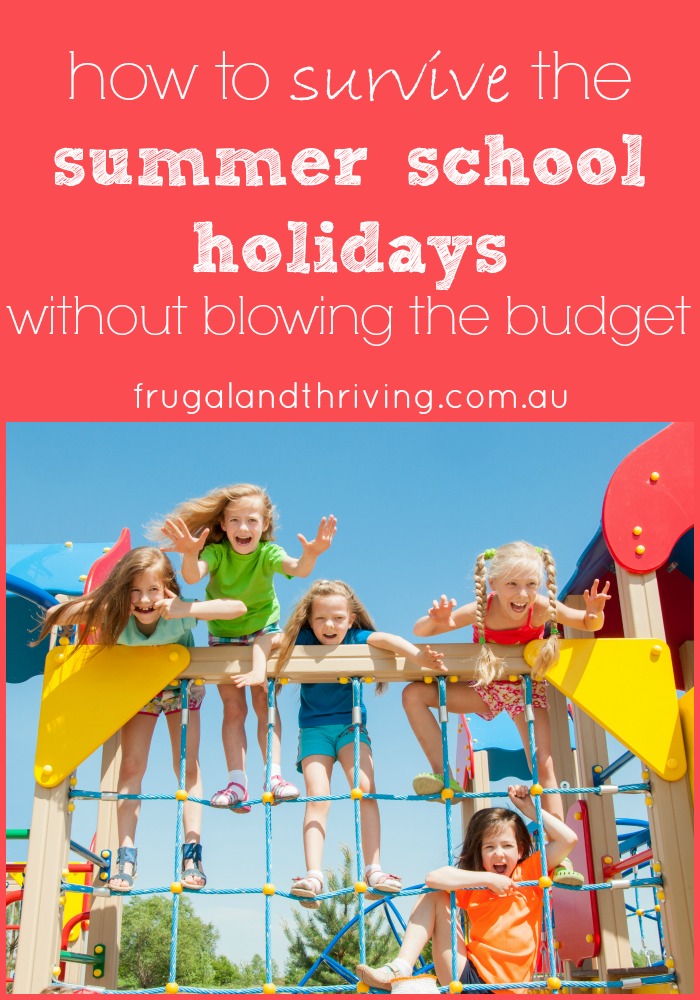 JOIN THE NEWSLETTER