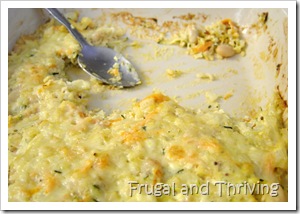 This vegetarian dish is packed full of goodness, is inexpensive and tasty. There is a little bit of prep work, especially if you make your own cottage cheese before hand, but you can make this dish ahead of time and just top with cheese and bake before serving. The protein comes from the eggs and the beans, and along with the brown rice, is actually quite a filling dish. Serves 4 – 6
Ingredients
1 cup brown rice, uncooked
handful of mushrooms, sliced
1 onion, finely sliced
2 cloves garlic
pinch dried thyme
1/8 – 1/4 head cabbage, finely shredded
2 carrots, grated
1 zucchini, grated
1 tin cannellini beans, drained and rinsed
1 cup cottage cheese
1/2 cup sour cream
3 eggs
1 – 2 Tbsp. wholegrain mustard
1/2 cup or so of grated tasty cheese
Method
Preheat oven to 200°C. Lightly grease a casserole dish.
Boil rice for 30 – 40 minutes or until cooked through. Drain.
In a large fry pan, lightly sauté mushroom in a little butter or oil. Remove from heat.
Add a little extra butter to the pan and sauté onion until soft. Add cabbage and sauté for a further 5 minutes.
Add the grated vegetables, garlic and thyme and continue to cook until vegetables are softened and cooked – another couple of minutes.
In a large bowl beat the eggs the eggs, cottage cheese, sour cream and mustard. Add the cabbage mixture, cannellini beans and rice.
Pour into casserole dish, top with grated cheese and bake for 30 minutes or until golden and bubbly.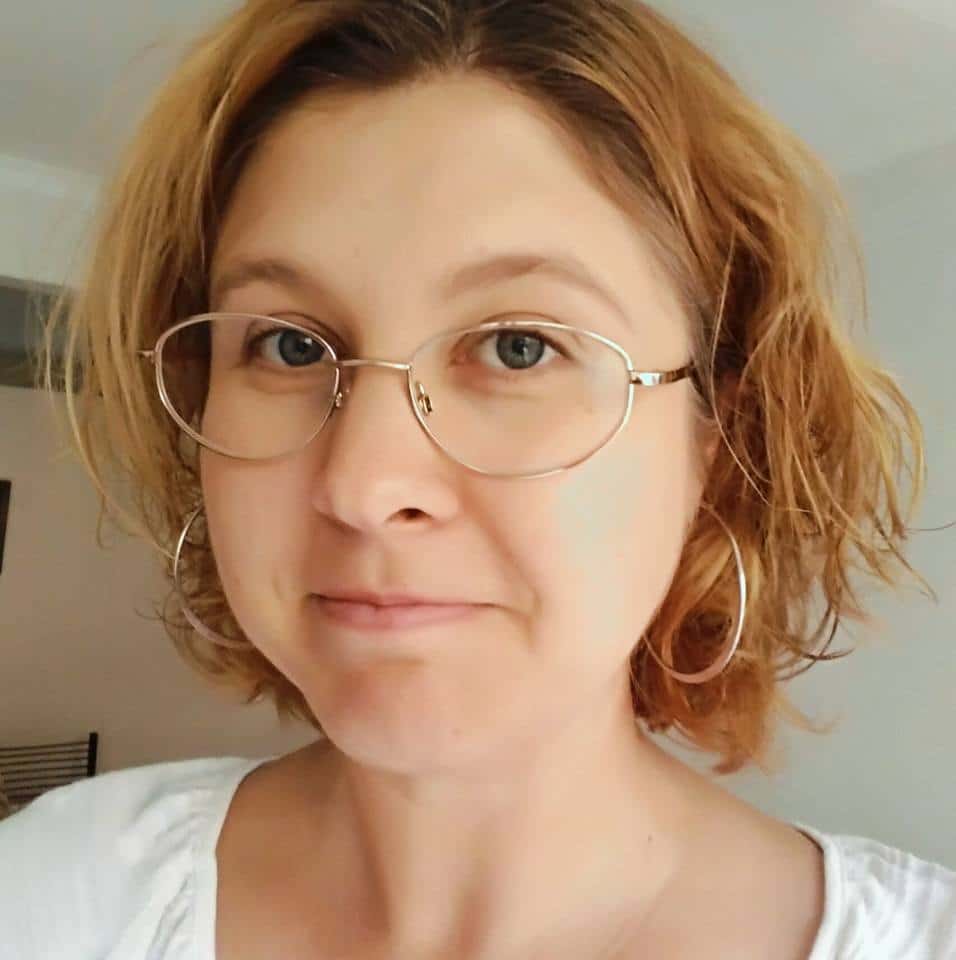 Melissa Goodwin is a writer and the creator of Frugal and Thriving who has a passion for living frugally and encouraging people to thrive on any budget. The blog is nine years old and is almost like her eldest baby. Prior to being a blogger and mum (but not a mummy blogger), she worked as an accountant doing other people's budgets, books and tax.