8 Ways to Use Up Vegetables and Reduce Food Waste
This website may earn commissions from purchases made through links in this post.
While good menu planning can help you to reduce food waste, there can be lots of reasons why you may have more vegetables than you planned.
Maybe you have an abundance from the garden.
Maybe you bagged a great deal on some local, seasonal produce.
Maybe your plans went awry and you didn't get use the vegetables as you intended.
Whatever the reason, there are things you can do to use up the vegetables you have on hand (even ones that are looking limp and not so appetising), so that you're reducing food (and money) waste.
8 Ways to Use Up Vegetables and Reduce Food Waste
1. Vegetable Soup
You can make soup from just about anything, whether it's a chunky soup like this winter vegetable soup or a pureed soup like potato and leek.
You can freeze soup for later, use your own stock to make it super-cheap and healthy and it's a great way to boost your vegetable intake, making soup the number one way to use up vegetables.
2. Pasta Sauce
Similar to soup, pasta sauce is also a great way to use up (and hide if necessary) vegetables.
You can cook them in some tomatoes and then puree for a marinara style sauce. Serve this over pasta or mix with mince for a hidden vegetable spaghetti bolognese.
3. Vegetable Stock
I generally use vegetable scraps for stock, but you can also use up your limp carrots, celery, wilted parsley and other vegetables to make a vegetable stock.
Keep this stock in the freezer to have on hand whenever a recipe calls for stock. It's inexpensive and healthy and you're using those limp vegetables rather than throwing them away.
Check out this post on how to make vegetable stock and what vegetables can go in it.
Tip: You can revive limp vegetables! Here's how.
4. Vegetable Fritters
You can use almost any vegetable in fritters. They are quick and easy to make and tasty as well.
Grate or finely chop some vegetables, mix in egg, flavourings and flour to combine and then fry like pancakes.
This is my go-to vegetable fritter recipe.
Tip: Get the most out of your produce and add the scraps to your compost bin.
5. Vegetable Frittata
Frittata is another flexible dish.
I particularly like roasting a whole variety of vegetables and then making a roast vegetable frittata, but steamed or sautéed vegetables work just as well.
Read further: 'Free-up-the-fridge' frittata recipe
6. Stir fries and curries
Anything can go in a stir fry, curry or casserole! Use up bits and bobs of vegetables rolling around the crisper by cooking them together and serve with a sauce, rice and maybe some meat.
Read further: 'Clear-the-Crisper' Kid-Friendly Curry
Tip: you can also stir fry salad greens that have lost their pep. Wilted baby spinach and rocket make a lovely bed for scrambled egg in the morning.
8. Juices and smoothies
Juicing vegetables or blending them into a smoothie is a great way to use up extra vegetables and increase your vegetable intake.
Reduce waste by using the vegetable pulp.
7. Freeze for later
A glut of seasonal produce can be enjoyed cheaply throughout the year by freezing now to eat later.
Here's a post on how to freeze zucchini, you can use the same technique to freeze any vegetable you would normally find in the freezer section at the supermarket.
8. Preserve – pickles and Chutneys
Finally, vegetables can also be pickled or made into chutneys and this will extend their life. Ploughman's pickle is one example that will use up a variety of odds and ends from the crisper.
If you use lacto-fermentation techniques, then you will also be getting beneficial bacteria essential for optimum gut health.
When we throw vegetables in the bin, we're throwing away our hard earned money, not to mention wasting all the resources used in growing the vegetables and getting them from farm to plate. Even vegetables that look past their use-by date can be used in soups and sauces, where their limpness doesn't matter.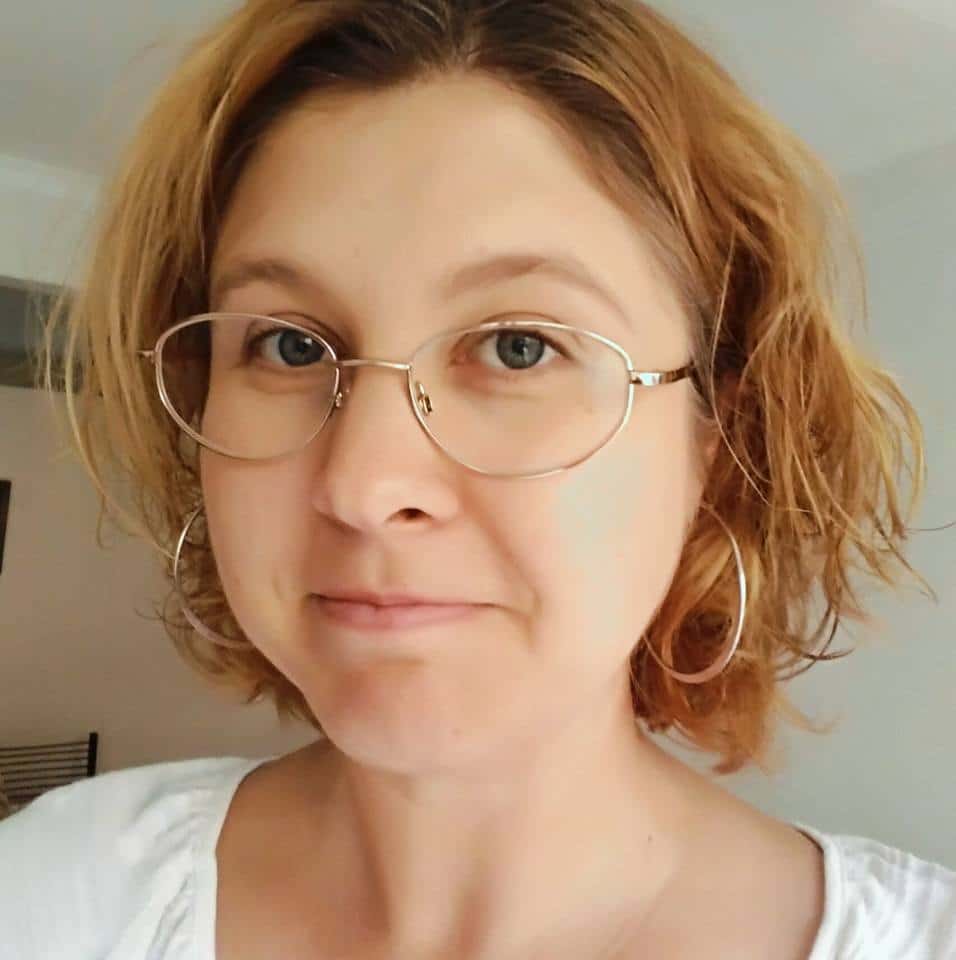 Melissa Goodwin has been writing about frugal living for 10+ year but has been saving her pennies since she first got pocket money. Prior to writing about frugal living, Melissa worked as an accountant. As well as a diploma of accounting, Melissa has an honours degree in humanities including writing and research and she studied to be a teacher and loves sharing the things that she has learned and helping others to achieve their goals. She has been preparing all her life to write about frugal living skills.
JOIN THE NEWSLETTER